As spring continues to warm up Philadelphia, the current real estate market creates an opportunity for buyers and sellers. Understand the trends in current home prices, how to price strategically as a seller, where to look for great deals as a buyer, and how the current interest rates affect the market. If you're looking for guidance as you buy or sell in Philadelphia, get in touch with the MUVE | PHL team!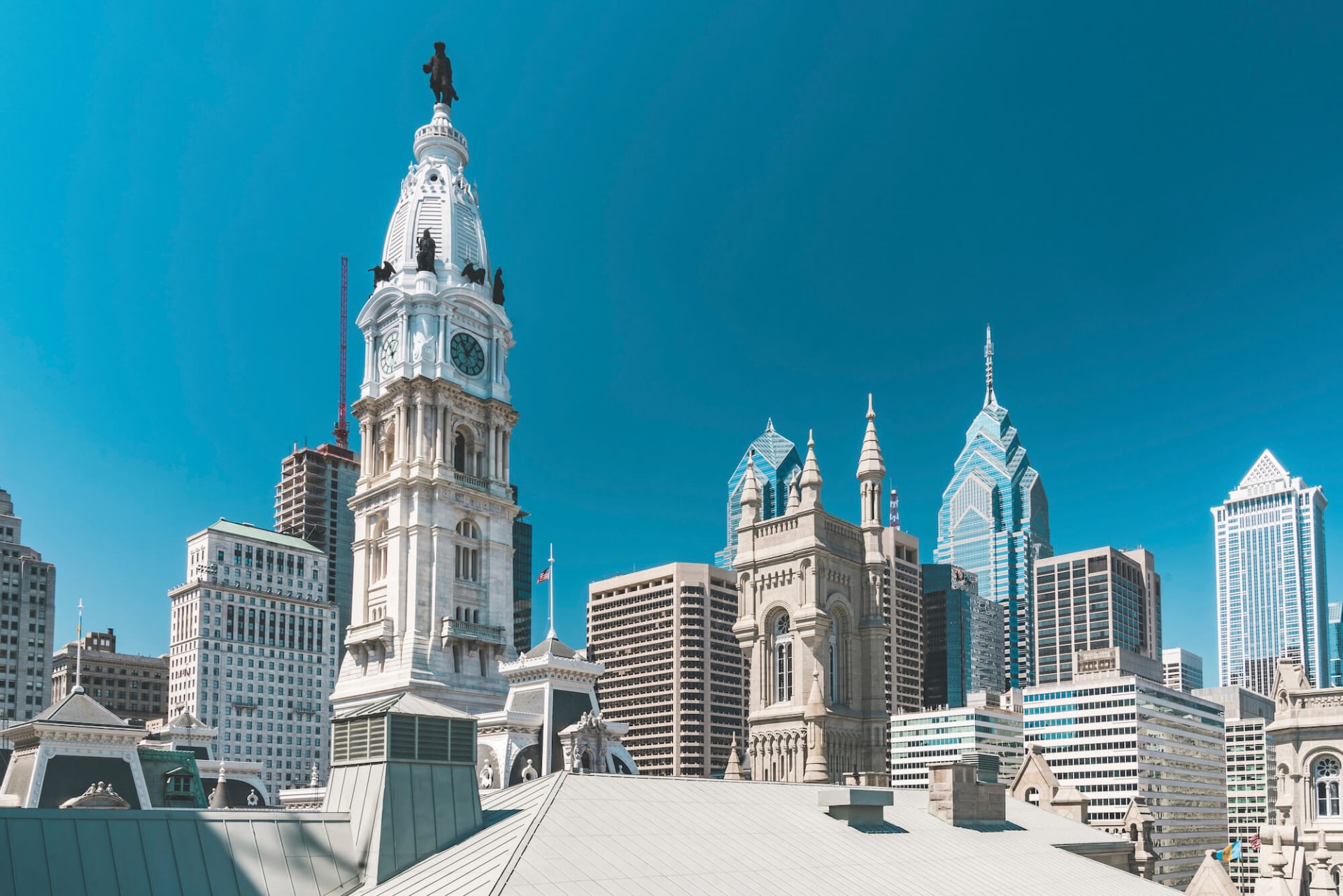 The Philadelphia Real Estate Market by the Numbers
The 2023 real estate market trends in Philadelphia paint an interesting picture of what's to come. If you look at the market compared to the last few years, things look like they are slowing down, but we are seeing a bit of a pickup as we head into the spring and summer that points to opportunity on both sides of the market.
Median Sale Price: $265,000 (-3.8% since last year, but up since last quarter)
Median Days on the Market: 57 days (+18 since last year, but down since last quarter)
Current interest rates are still increasing slowly since last quarter.
Conventional 30-Year: 6.81% (national average)
Conventional 15-Year: 6.13% (national average)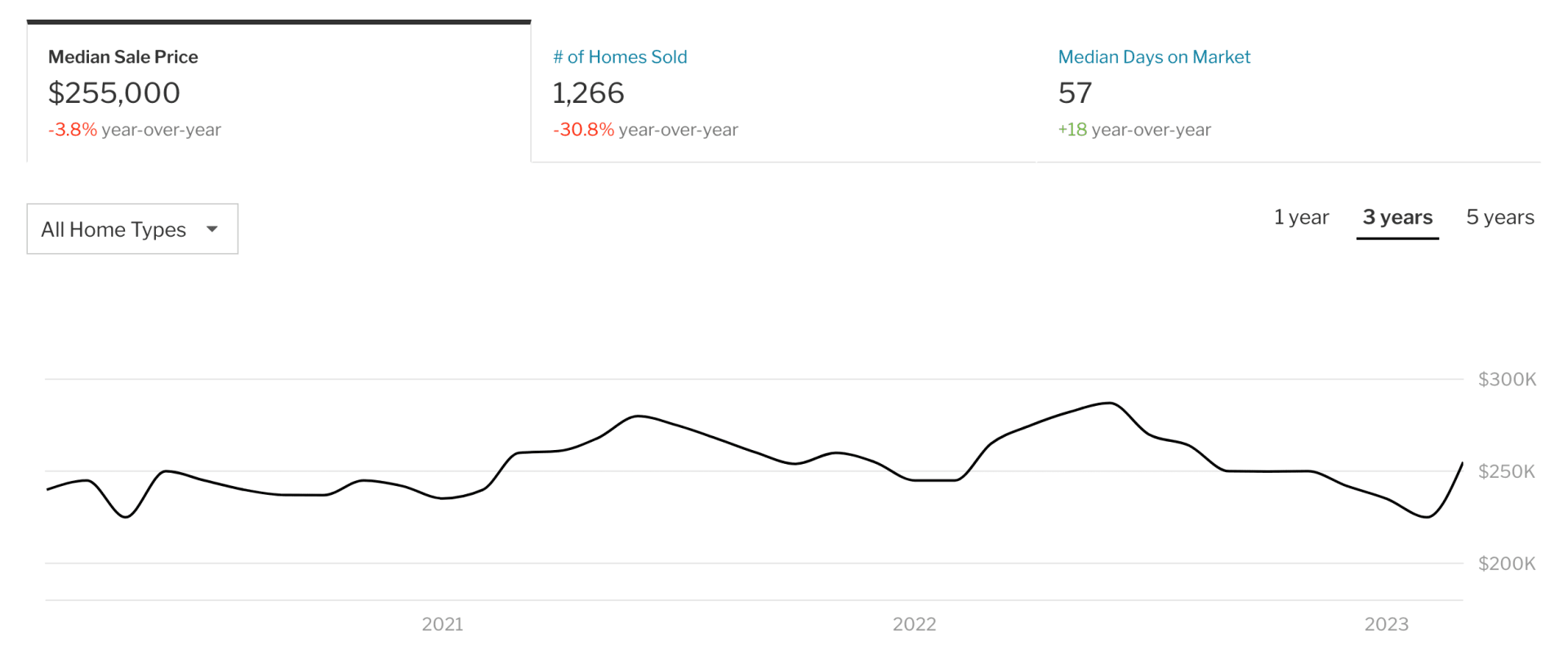 For Sellers: What to know if you're selling a home in Philly
As a seller, the current real estate market requires conservative pricing and smart marketing.
In a market with little inventory that's still experiencing a price correction, the strategy for pricing a home has changed. It is now advantageous to bring a home to market slightly below recent comparable sales. This pricing strategy paired with strategic and repetitive marketing, creates a bottleneck of interest and offers on the home, providing leverage for the seller in driving up the price.
How pricing under market value can get you an offer above market value
For example, we recently listed a two-story row home in South Philly that was thoughtfully updated, staged, and photographed. Small touches from painting the facade and changing out dated light fixtures added value without creating an enormous cost for the seller. When analyzing recently sold comparable homes nearby, we chose to go to market 5% below said sales. Pairing the conservative pricing strategy with an aggressive marketing plan we were able to stack showings, generate a lot of interest, and ultimately multiple offers. This led to a contract price at 7% over asking.
With such little inventory, compressed interest rates, and motivated buyers we are in a market where the buyer pool will dictate the contract price for homes for sale.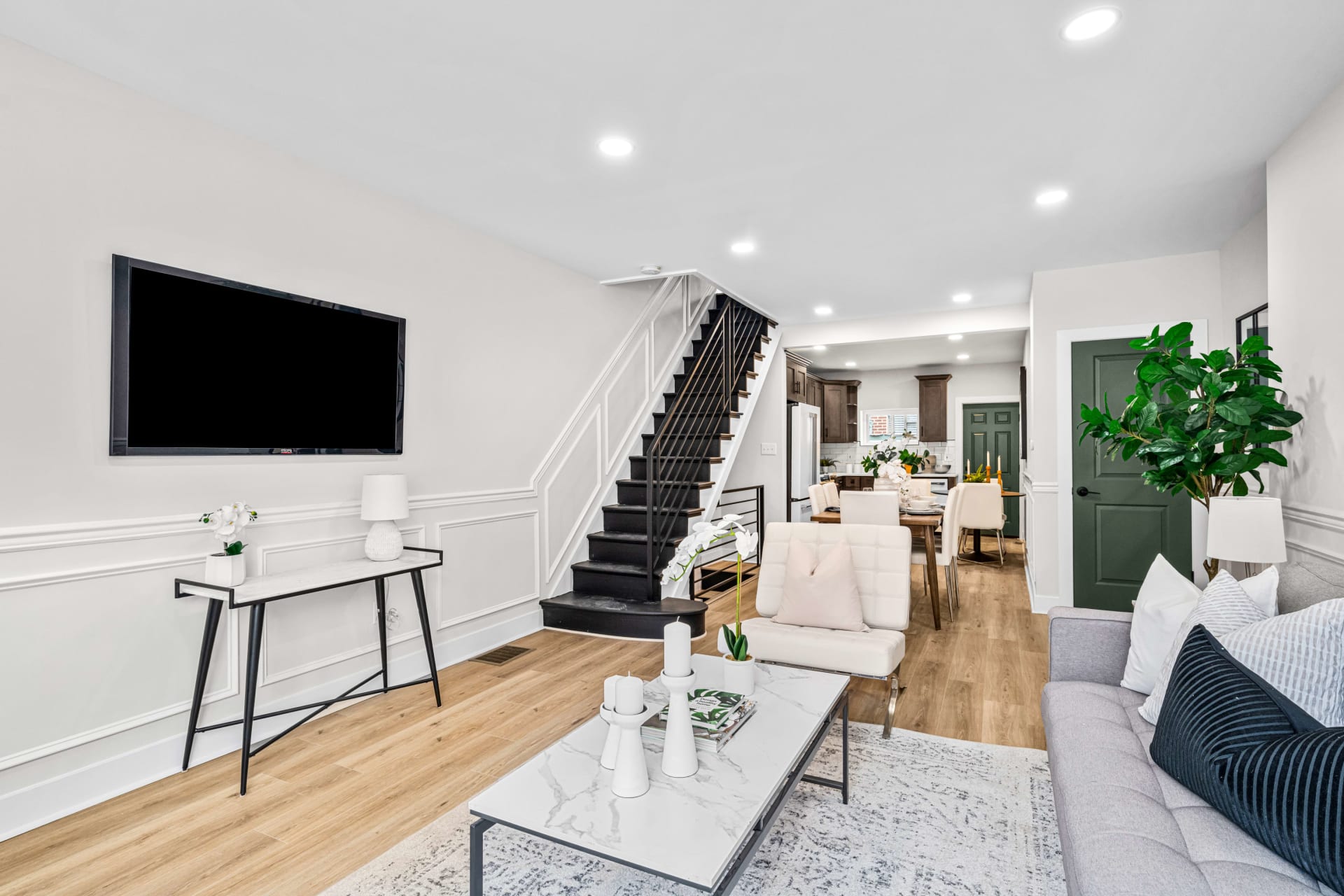 For Buyers: What to know if you're looking to buy a home in Philly
For buyers, a stale listing is an opportunity for a great deal.
Many homes are being brought to market too high. Therefore they are overlooked, become stale, and sit on the market for weeks with no offers. Right now, buyers have an opportunity to chase down the market as prices are reduced. Targeting these stale listings to leverage the motivation of the seller and capitalize on a softening and correcting market.
For example, let's imagine the scenario we mentioned before for the home in South Philly. If we initially listed this home at or above market value, it would have run the risk of sitting on the market with little traffic and few offers. Eventually, we'd be forced to reduce the listing price after accumulating days on the market market. When buyers see a home sitting and the price decreasing, they know the seller is motivated to sell and flexible on price. This creates an opportunity for a buyer to enter and submit an offer well below asking, ultimately recruiting a lower overall contract price.
Many sellers continue to use aggressive pricing, giving them little interest in their homes. This makes them open to lower offers in order to get the property under contract, especially if they are looking to move. As a buyer, this is your opportunity to make an offer below market value and get a great deal.
Looking to buy a home in Philadelphia? Check out our top 10 questions from first-time homebuyers, answered.
Where is the housing market headed in the spring and summer of 2023?
This spring and summer, the home search strategy is changing.
The narrative between buyer and seller is resetting. While previously sellers continued the aggressive pricing strategy of 2022 and buyer's opted to either step back from making offers, or had to wait sellers out, the market is now finding a mediation. This spring and summer, we expect to see heavy buyer activity within the limited inventory coming to market paired with competitive pricing from motivated sellers. Simply put, there are fewer homes on the market, sellers are frustrated with the lack of interest from buyers, and there is more room to negotiate and score a great deal.
Choosing the right neighborhood to buy in based on the current market in Philadelphia
Despite the slow down in the market, many popular Philadelphia neighborhoods still experiencing fast growth and investment potential. If buyers can look beyond current interest rates and make a move now to the right neighborhood, it could absolutely pay off in the long term. For the greatest growth potential, consider properties in neighborhoods like Northern Liberties, Fishtown, and Graduate Hospital. If you can buy a home slightly below market value now, in a few years when the market picks back up you can flip it for a big payoff.
Because there is more flexibility in pricing right now, it can also be a great time to buy in one of Philadelphia's most coveted neighborhoods and get a price below typical market value. Explore neighborhoods like Rittenhouse Square, Old City, and Washington Square West. Despite movements in the market, these higher end neighborhoods will always be in demand and are relatively easy to sell in any market.

How do the current interest rates affect home prices?
The market is recovering from the whiplash of rate adjustments in 2022.
The current above-average interest rates have reduced purchase power for the buyer pool in Philadelphia, adjusting budgets and forcing buyers to reevaluate their must haves. Now that we are several months into this new rate climate, the market is responding on both the buyers and sellers side.
Homes are listing at more conservative prices and buyers are coming to terms with higher monthly payments or adjusted criteria.
Where is there current opportunity in the real estate market?
The opportunity lies within a strategic approach to either purchasing or selling a home.
In this shifting and highly sensitive market, it matters now more than ever how it is navigated from both the buyer and seller perspective.
For buyers this means reevaluating your buying power and adjusting your home search criteria accordingly. There can be opportunity hiding in plain sight, provided by sellers who have not reacted accurately to this correcting market.
For sellers, this means reevaluating your home's positioning, from pricing and value to marketing efforts. The best tactic now is to attract interest through appropriate pricing, and allow interest to guide your home's sale price upward.
If you're a first time home buyer or aren't sure how to best navigate the current market, consider working with a real estate agent to get your questions answered.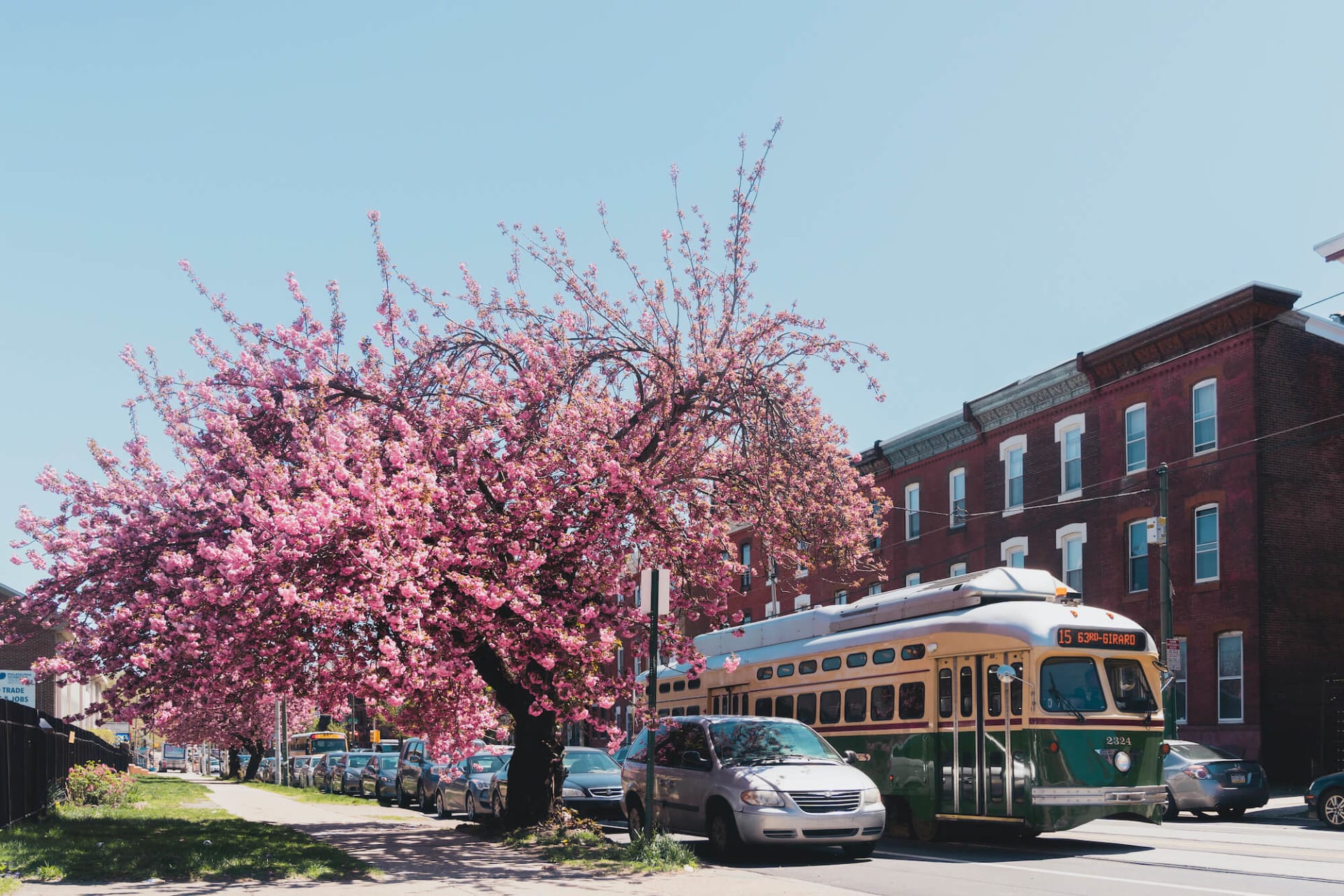 Do you need expert guidance as you enter the real estate market in 2023?
At MUVE | PHL, we believe education is the most valuable asset in real estate.
We provide our clients with information to help them make the best decisions, ask the right questions, and ultimately find the right homes. Let's have a conversation about what you're looking for and how we can help.