Philadelphia is a city of unique and lively neighborhoods, each with its own distinct character and personality. A walk through the streets of Philadelphia will reveal that each neighborhood has its own popular spots and little-known treasures. From the bustling streets of downtown to the historic residential neighborhoods, Philadelphia provides a diverse range of living options for its residents.
For a city with so many unique neighborhoods, it can be hard to narrow down which places to look when buying a home. So, we've compiled this list of 8 must-know neighborhoods in Philly for longtime residents and those new to the city to explore during the home-buying process. Looking for something a bit outside of the city? Check out our guide to the best neighborhoods surrounding Philly instead.
For current real estate trends and market recommendations, check out our post Philadelphia Real Estate Market Update (April 2023).
Bonus: save our useful Philadelphia neighborhood map to reference as you begin your search!
In this guide...
Rittenhouse Square - a center city oasis with shopping, dining, and a neighborhood feel.
Fishtown - an increasingly popular neighborhood with endless things to do.
Society Hill - cobblestone streets, small shops, and homes with history.
Northern Liberties - the heart of Philadelphia nightlife, and a great place to live.
Passyunk Square - South Philly meets center city in this neighborhood that has it all.
Fairmount - home to famous Philly landmarks, gorgeous homes, and lots of entertainment.
Graduate Hospital - quiet, residential streets just steps away from anything you need.
Old City - historic landmarks and bustling streets between center city and the riverfront.
1. Rittenhouse Square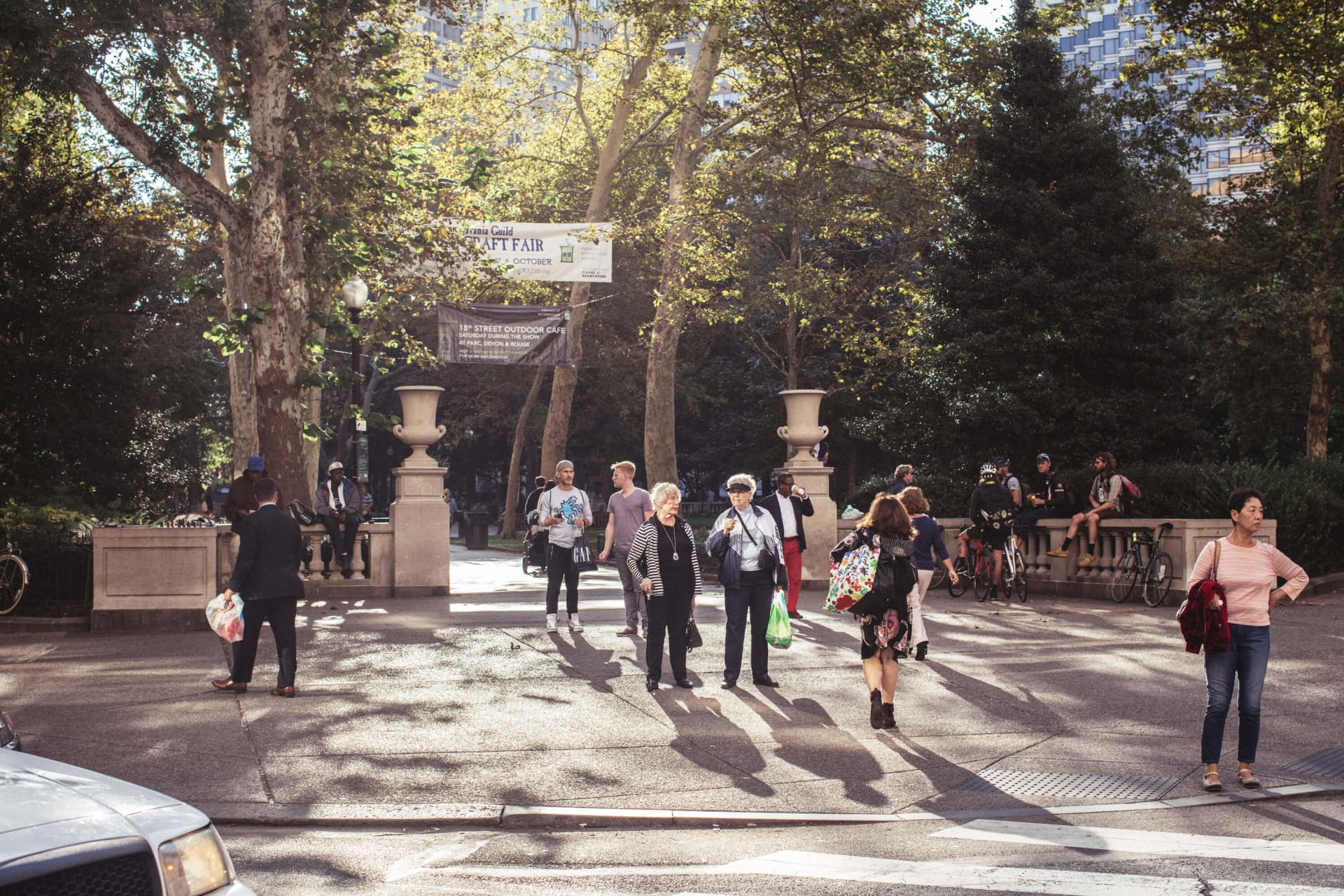 About Rittenhouse Square
Enjoy fine-dining and shopping in one of Philadelphia's prettiest neighborhoods, Rittenhouse Square. Located in center city, Rittenhouse Square is always bustling with activity, making it the perfect area for a walk in the park or an afternoon brunch at one of the popular restaurants lining the square. Twice a week, Rittenhouse Square is filled with vendors selling food, flowers and gifts while residents shop and mingle.
Rittenhouse Square Real Estate
Whether you're looking for an upscale condo with park views or a quaint townhome on a beautiful street, the Rittenhouse neighborhood is an excellent choice. Rittenhouse is home to Delancey and Addison Streets, some of the best-known residential streets in Philadelphia for their local charm. Throughout the area, you'll find a varied mix of Gothic Revivals, handsome condos, princely mansions, and styles to suit nearly any taste.
Learn more about Rittenhouse Square and see current homes for sale →
2. Fishtown

About Fishtown
Music venues, hip bars, and restaurants, trendy shops, and vibrant street art make Fishtown one of the most sought-after neighborhoods for home buyers in Philadelphia. Few areas of the city have changed as quickly and dynamically as Fishtown, but families and small businesses make up the heart of the neighborhood. From cocktail bars to dives, high-dining to quick-service stops, Fishtown has plenty to offer in the way of dining and entertainment.
Fishtown Real Estate
If you love one-of-a-kind communities that feature creative and eclectic charm, then Fishtown Philadelphia is an excellent place to call home. New developments and luxury builds attract young professionals, couples, and singles to the neighborhood as it boasts a thriving nightlife scene and some of the city's best restaurants.
Learn more about Fishtown and see current homes for sale →
3. Society Hill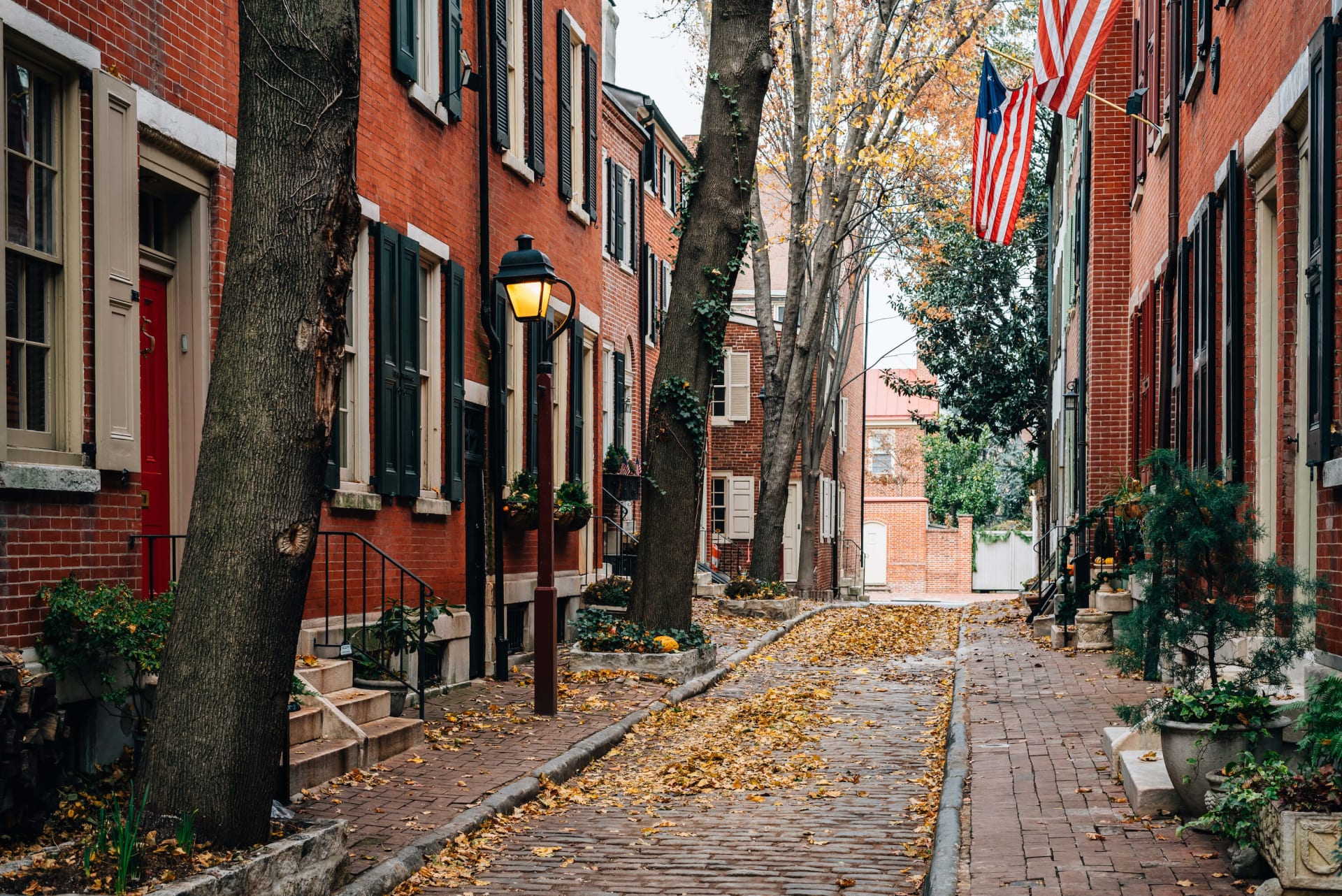 About Society Hill
Cobblestone streets, small shops, and homes with history characterize Society Hill, an upscale area of Philly nestled between Old City and Washington Square. This area is full of character and charm, though just a short walk away from busy spots like the Italian market, Penn's landing, and the heart of center city Philadelphia.
Society Hill Real Estate
Society Hill real estate is some of the priciest in the city, but for good reason. These sought-after blocks of Lombard, Pine, and Spruce Street feel like a quiet oasis among a busy city, and neighbor some of the best dining and entertainment around. Quaint, colonial-era rowhouses along with contemporary condos and penthouses line the cobblestone streets, making Society Hill the perfect place to live or even just enjoy an afternoon stroll.
Learn more about Society Hill and see current homes for sale →
4. Northern Liberties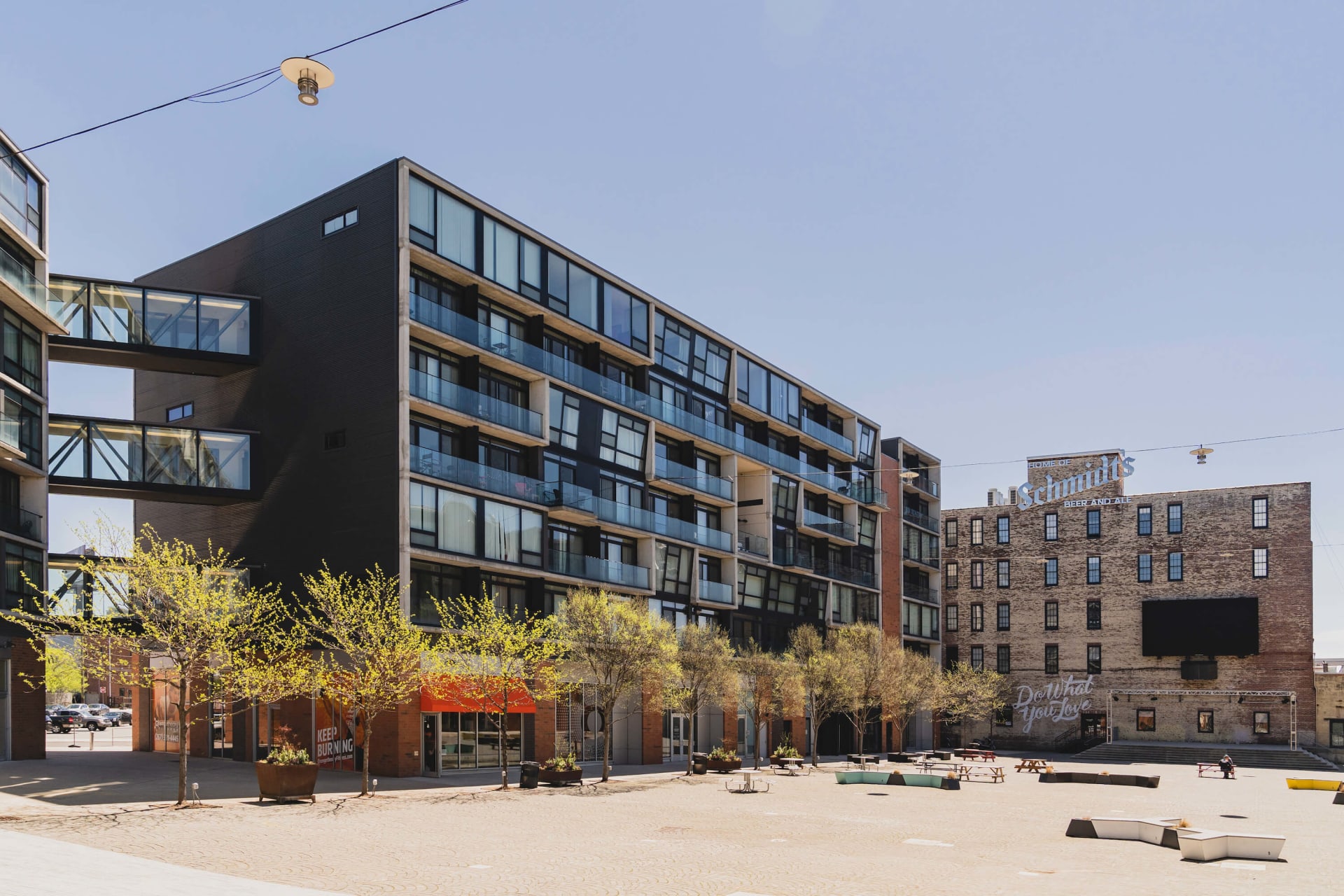 About Northern Liberties
Northern Liberties, or NoLibs as it's sometimes called by locals, this is the heart of Philly nightlife and entertainment. By day, residents ride bikes down the avenues and get caffeine fixes from one of the many excellent indie coffee shops. Northern Liberties is home to everyone from professionals enjoying the short commute to center city to artists bringing the neighborhood's hottest spots to life.
Northern Liberties Real Estate
Northern Liberties is one of the fastest growing real estate markets in Philadelphia. With a mix of new construction developments and old rowhomes towards Old City, the buyers market can be extremely competitive. The further north you look by Fishtown, the more the market opens up.
Learn more about Northern Liberties and see current homes for sale →
5. Passyunk Square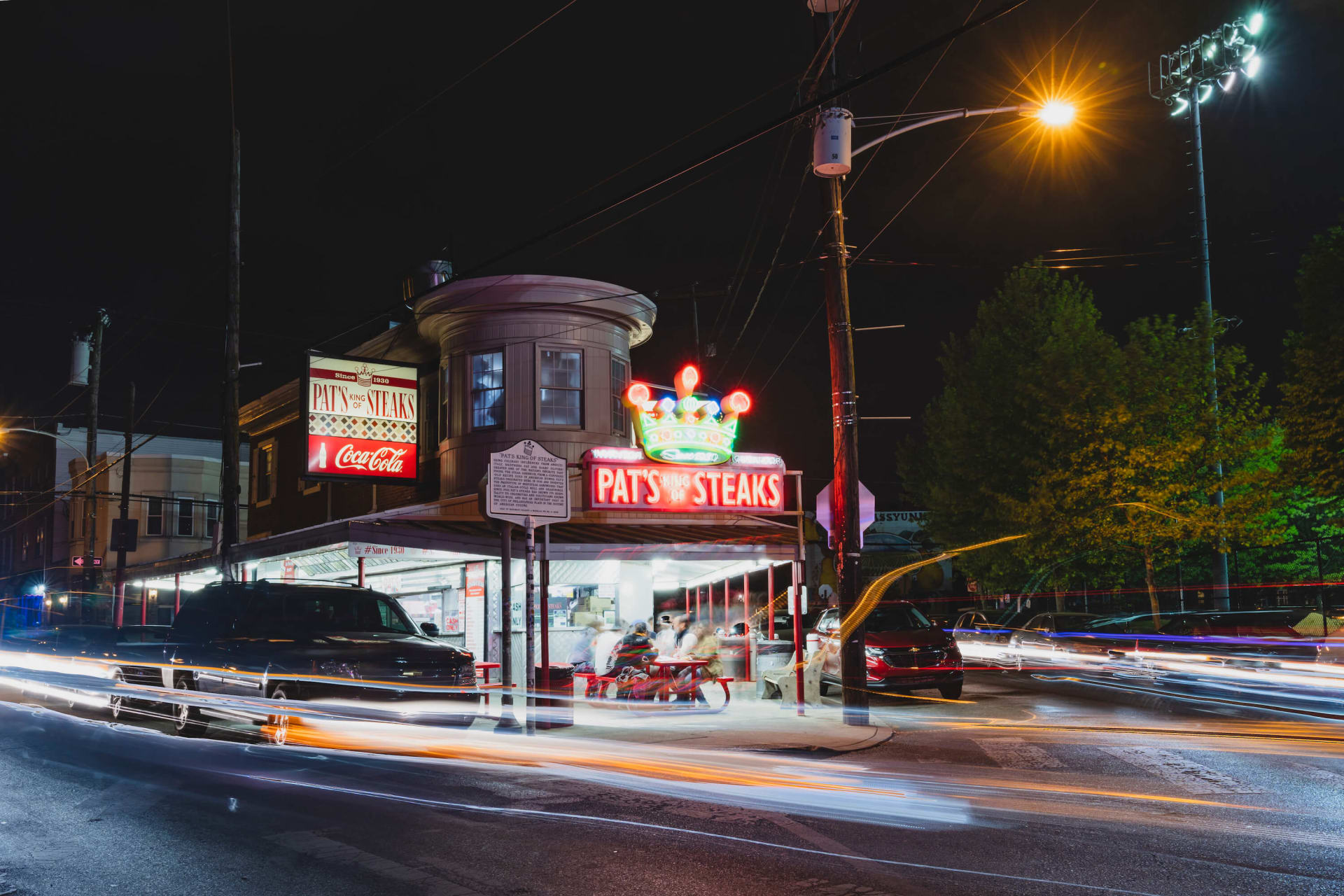 About Passyunk Square
Amidst the quiet, brick-lined streets of South Philadelphia lies Passyunk Square, a retail hub with local restaurants and bars that are unbeatable. Passyunk Square feels like a town of its own with a tight-knit community and popular network of local businesses. Residents enjoy the south Philly feel with the perfect proximity to center city.
Passyunk Square Real Estate
Median home prices in Passyunk Square tend to be lower than elsewhere in Philly. You'll mainly find rowhomes, trinities and brownstones, with a few Federal and Colonial style homes in the mix. As a general rule, properties in Passyunk Square get more expensive as you head towards Washington Ave and cheaper as you head south.
Learn more about Passyunk Square and see current homes for sale →
6. Fairmount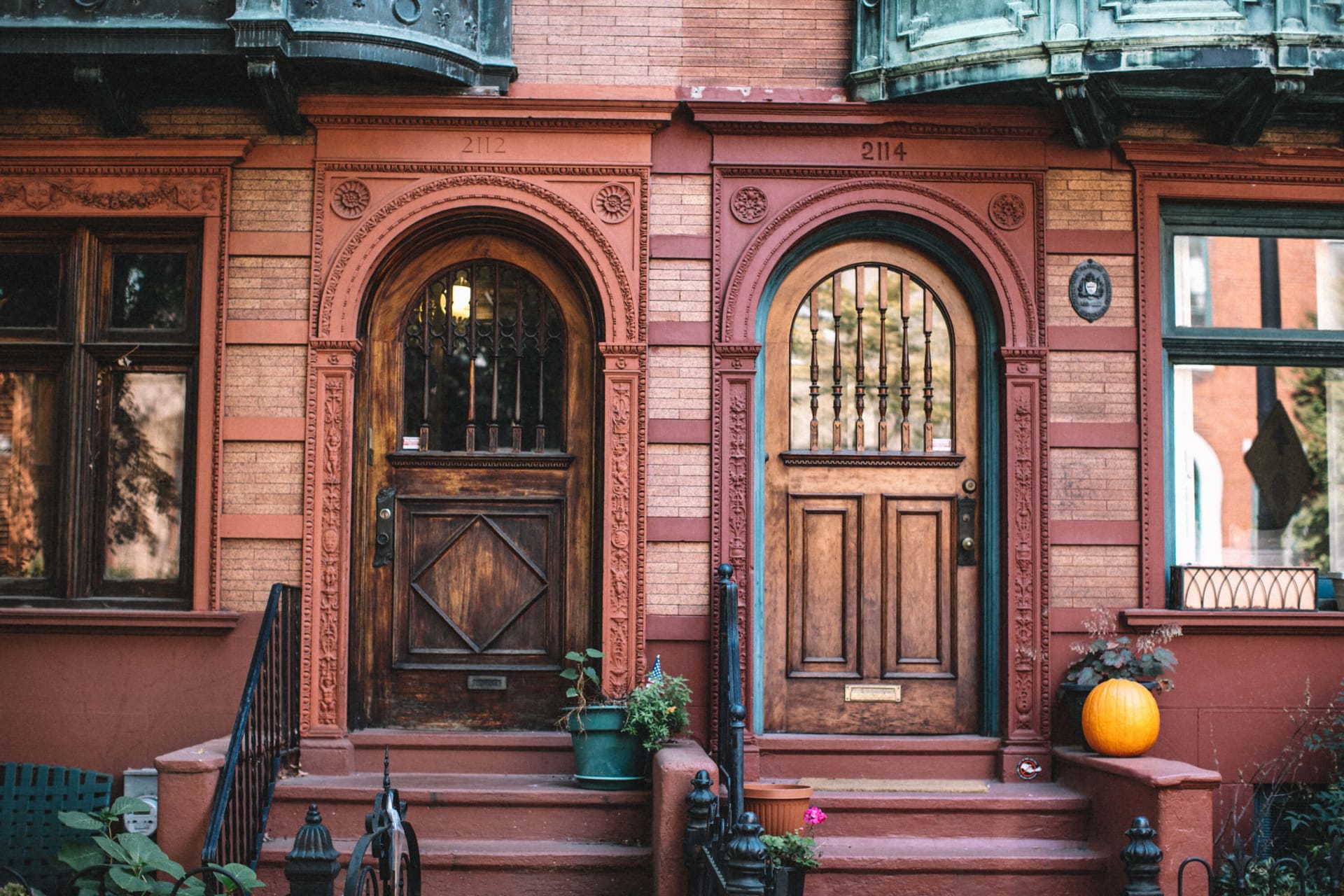 About Fairmount
Many of Philly's most popular landmarks — Boathouse Row, the Art Museum, the Rocky Statue, and miles of beautiful Fairmount park — are located here. Yet somehow the neighborhood maintains a quiet, laid back atmosphere. Perfect for active residents and those who love a great nightlife scene, Fairmount is a neighborhood that truly has it all in Philly.
Fairmount Real Estate
Single-family rowhomes, high-rises, and condos make up the Fairmount real estate market. Property along the western border of Pennsylvania Avenue tends to be the most desirable and hardest to land, but there's no lack of gorgeous rowhomes and apartments further north and east. We suggest getting to know the neighborhood, and finding the area that feels most like home to you.
Learn more about Fairmount and see current homes for sale →
7. Graduate Hospital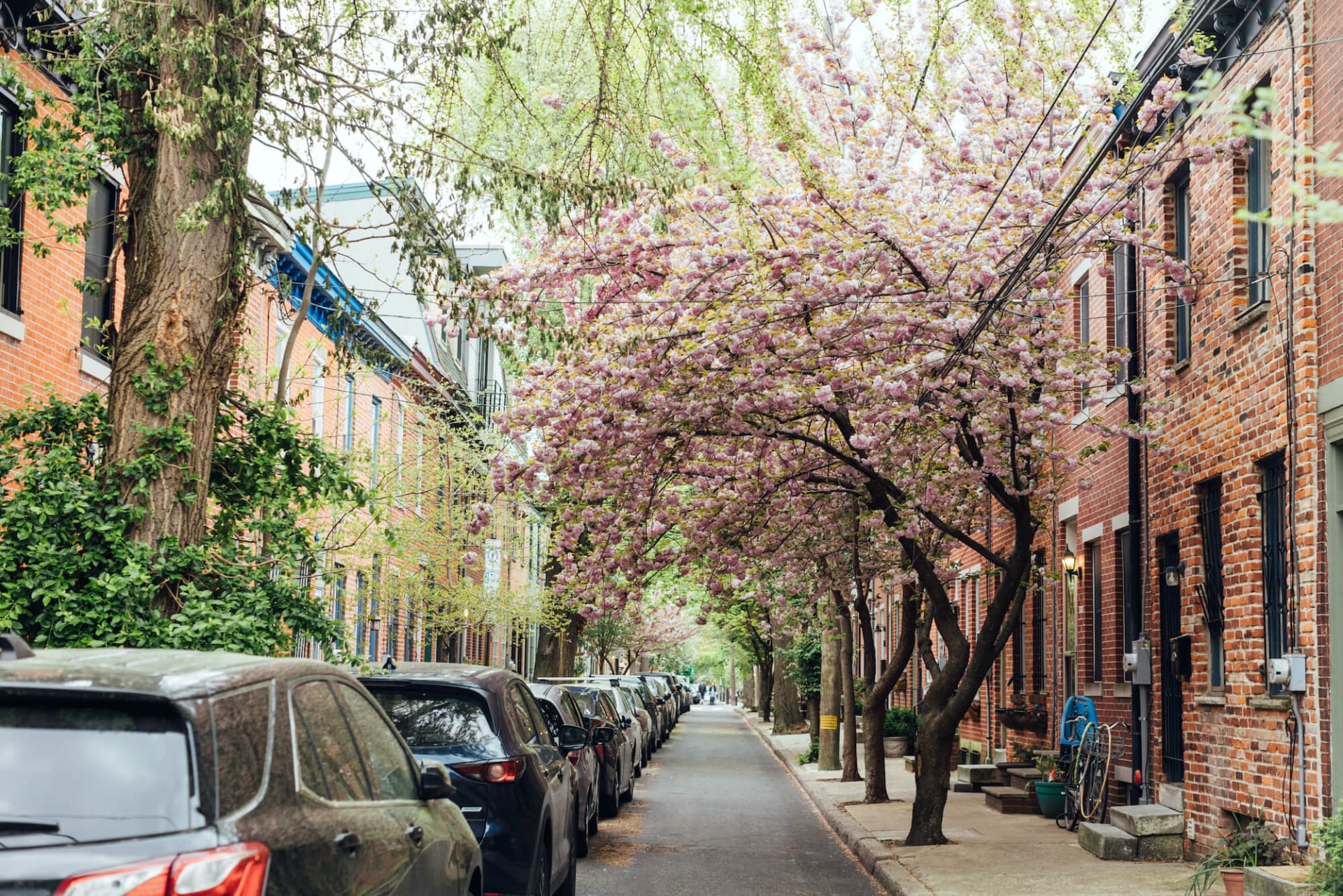 About Graduate Hospital
Graduate Hospital is the perfect Philly neighborhood for those looking for a mix of quiet residential streets, entertainment, arts, and culture. This beautiful neighborhood has the downtown feel of Philadelphia, but is a bit on the quieter side with stroller-lined streets and multiple parks nearby.
Graduate Hospital Real Estate
Graduate Hospital remains one of the most sought-after neighborhoods in Philadelphia, mostly due to its proximity and walkability to areas like Rittenhouse Square, Fitler Square, and South Street. While there are efforts to put in more bars and restaurants, the area remains mostly residential, which is highly appealing to those seeking quiet space.
Learn more about Graduate Hospital and see current homes for sale →
8. Old City

About Old City
The ideal mix of historical landmarks and modern entertainment, Old City is a neighborhood filled with character. Get a taste of history on your weekend morning run or the walk home from work: Independence Hall, the Liberty Bell, and Betsy Ross's house are your neighbors. Then head to the riverfront for a drink and a bite, passing through the famous neighborhood streets of Old City.
Old City Real Estate
Old City real estate is on the more expensive side, but it's well worth it. Picturesque colonial-style homes line the cobblestone streets, and your never more than a few steps away from a great local eatery. In addition to the historic homes, luxury condos and new renovations are available in Old City if you know where to look.
Learn more about Old City and see current homes for sale →
Get to know the neighborhoods in Philly with our Philadelphia neighborhood map!