The housing market in Philadelphia has many exciting opportunities, but it's not always possible to find what you're looking for swiping through Zillow. Read Olivia's story of finding a property under construction and helping to design her perfect home in Passyunk Square, Philadelphia!
Beginning Olivia's search for her first home in Philadelphia
We first connected with Olivia in November of 2021 via Instagram of all places! We make a habit of using Instagram as a way to document the progress of our upcoming and completed projects as well as off-market inventory. Olivia reached out to comment on one of the homes we had posted, and from there we got to talking.
As many Philadelphia home buyers discover, Olivia was having no luck when it came to finding a home she loved. She was searching for the happy medium we all want: a house that feels like a home in a neighborhood that feels like a community.
Olivia was looking for a standout home that felt like her. Unique touches, pops of color and texture, and unexpected spaces. It became clear that this home just wasn't out there, and we decided to shift our focus to searching for a property to renovate. Finding a home that could serve as a blank canvas for the vision in her head (and on her Pinterest board) was the task at hand. She decided to focus her search on Passyunk Square, the neighborhood she lived in before with a vibrant culinary scene and a young and bustling community.
Still searching for the right neighborhood? Check out our map and guide of the Philadelphia neighborhoods!
Finding a property with potential in Passyunk Square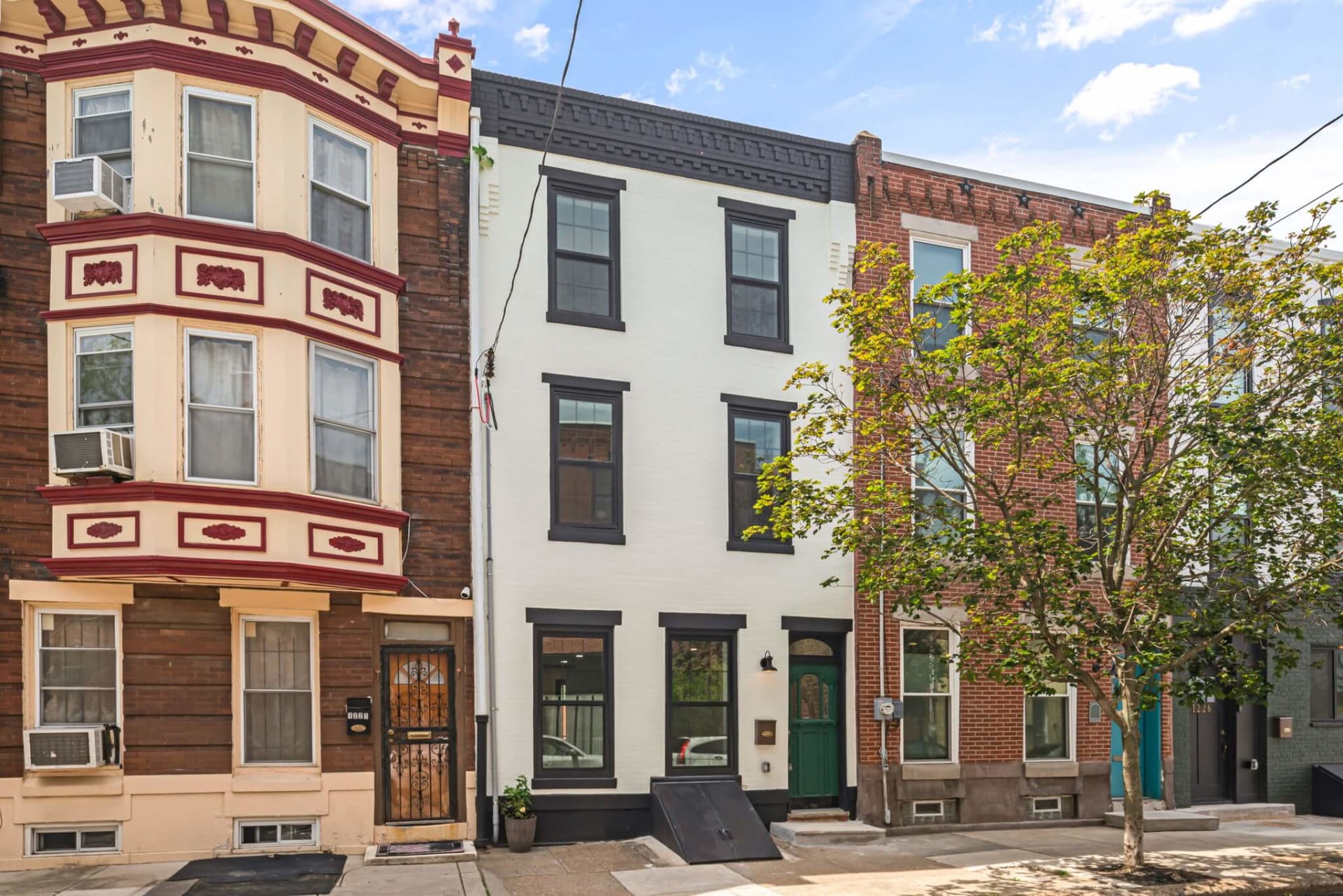 When looking specifically for a property for a custom home or full renovation, what we look for is potential. Our approach is always to focus first on location, and then at the potential of properties otherwise overlooked.
With Passyunk Square as our zone of house hunting, we began the search for a home primed for renovation. When we're looking for a property to renovate, we look for ample square footage, a great outdoor space, and a budget that allows for the renovation wish list to come to life. Eventually, we found the perfect property that checked every box on Olivia's list and was ideal for construction. You can check out the property here!
Navigating the financial process of buying and building a home
Similarly to a conventional home purchase, financing options vary per the buyer's financial situation and preference. We helped Olivia to explore several mortgage brokers and find the best option with competitive interest rates and a structure that worked for her. The major difference when dealing with a renovation is the cost of securing a general contractor and builder as well as the specific material choices you make, which are outlined in an agreed-upon budget with our team and the selected builder. For more insight about financials and the home buying process, check out our Buyer's Guide!
Beginning the renovation of Olivia's new home
Like many home buyers, Olivia wasn't looking to take on a fixer-upper or learn to navigate the construction process herself. She had a beautiful creative vision, and our job was to help make it a reality.
Homes can be vacant land, full gut renovations, planned and approved, or simple interior renovations. This determines how much customizability there is–some homes can be reimagined from layout onward while others are simply material and finish selections. This is simply a question of how much time, money, and autonomy you would like in creating your future home!
Because Olivia got involved early in the project, she was able to have input on most elements of her home from interior layout to tile selection, kitchen design and even some paint colors. Her vision board favored earth tones, warm brasses, porcelain tiles, and natural accents. We connected with a local builder who could execute Olivia's vision, and worked collaboratively on and off-site to determine layout, style, and material selections for her home.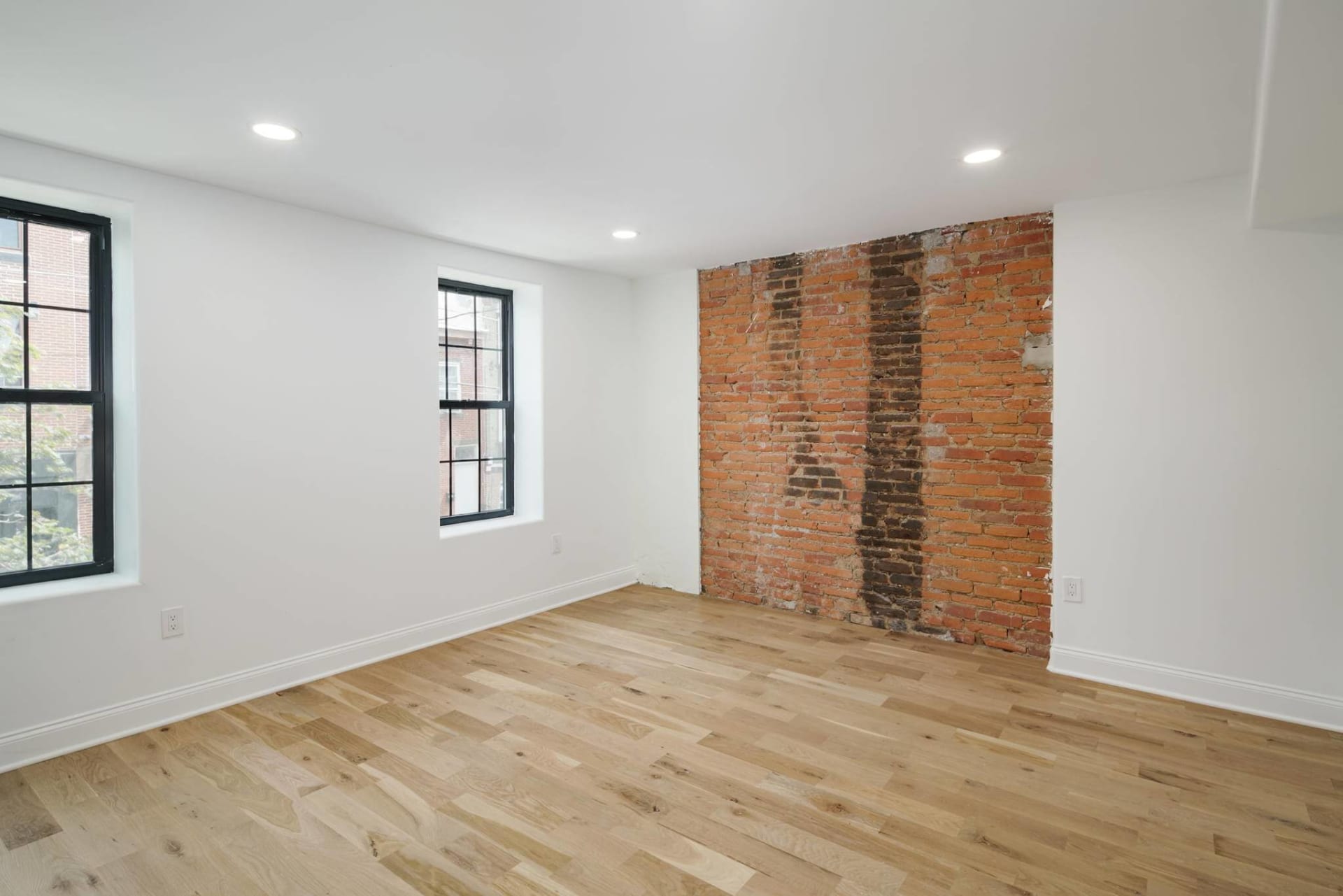 We met frequently to confirm selections and walk the home while under construction. This was meant to ensure we are all on the same page throughout construction but also so she could see that things were progressing at the right pace. Because we were overseeing the project, Olivia felt like she was always in the loop, but the responsibilities of communicating with builders, overseeing construction, and being on call for issues didn't fall on her.
Designing a house that felt like home
Ultimately, Olivia's home was exactly what she was looking for. See for yourself!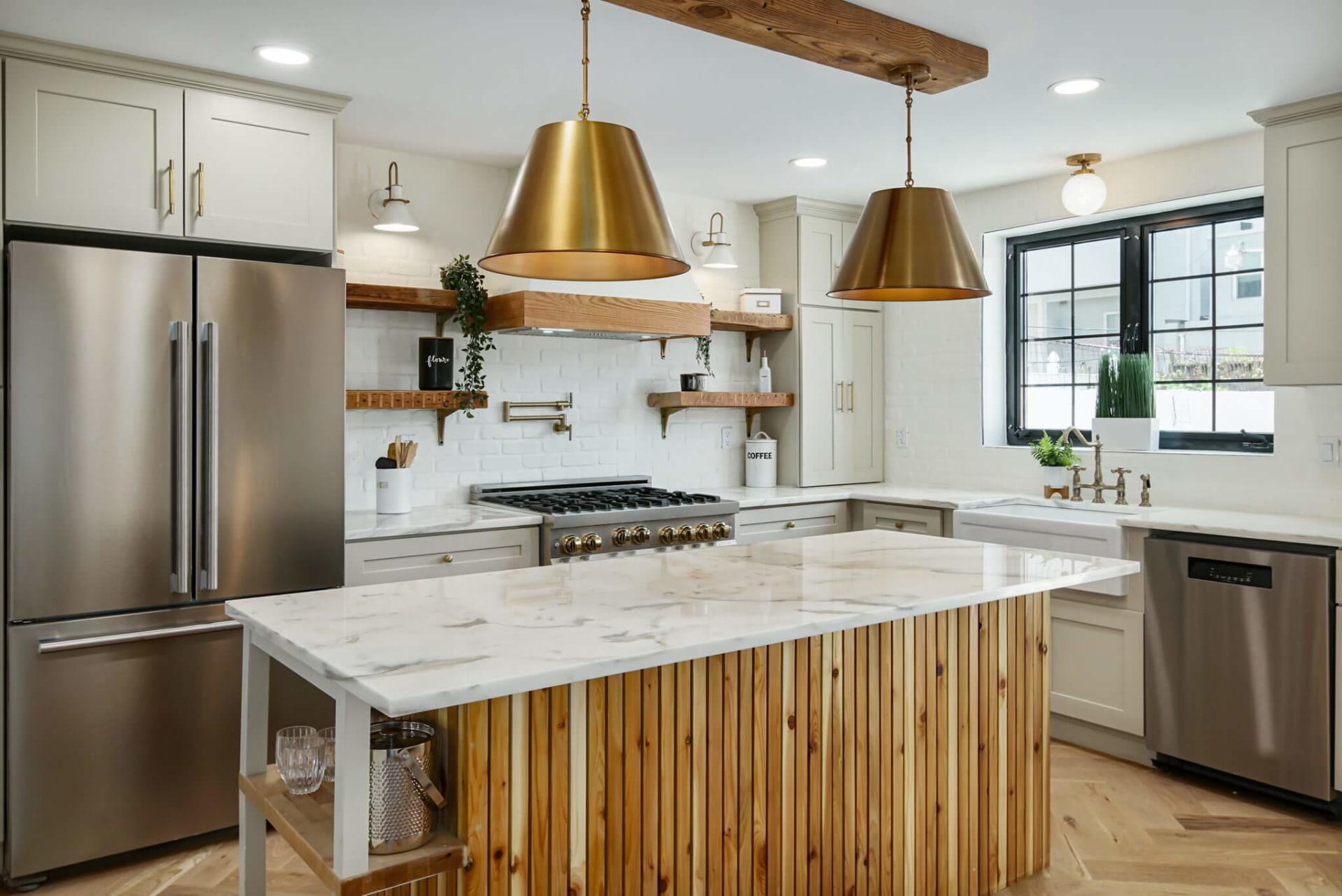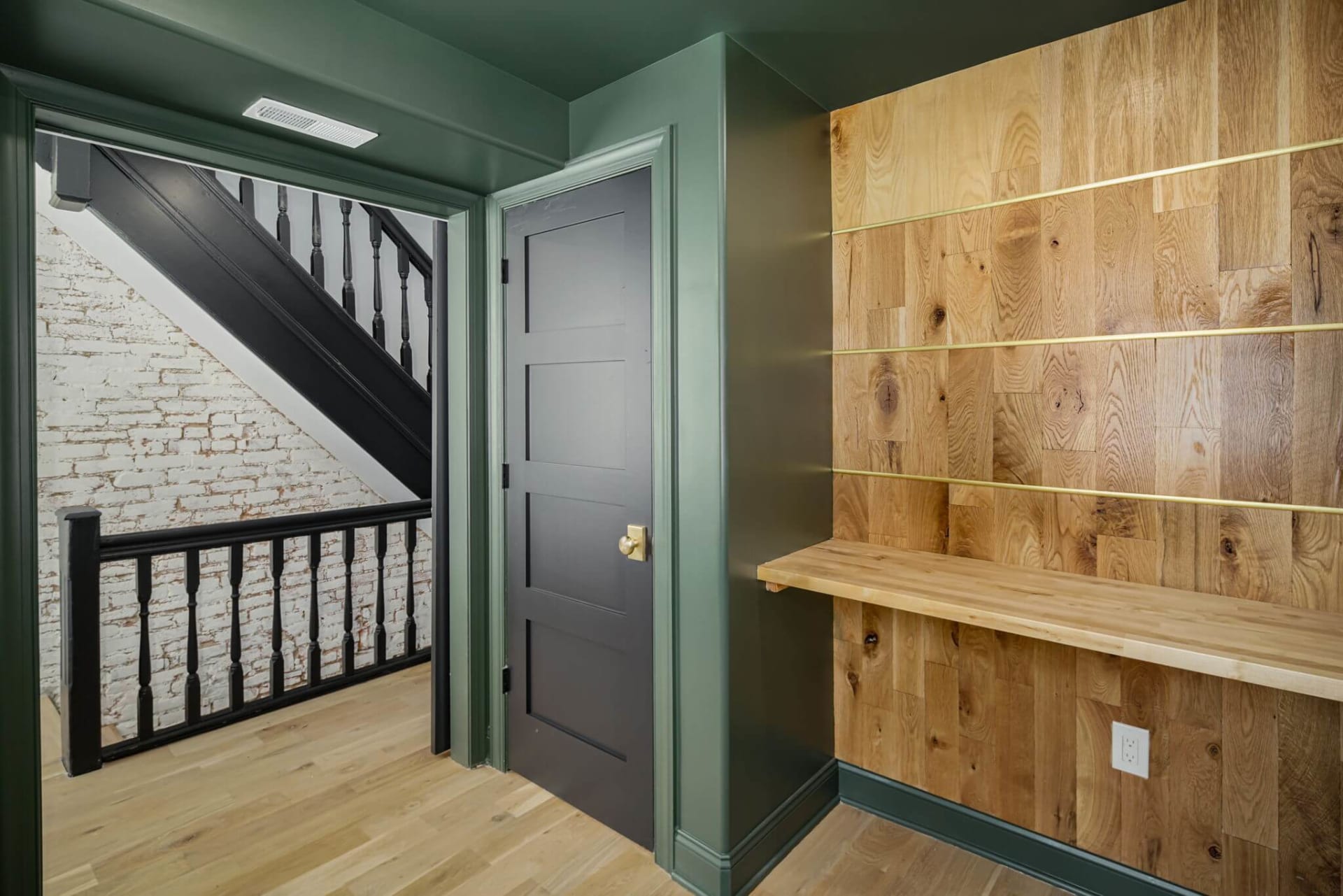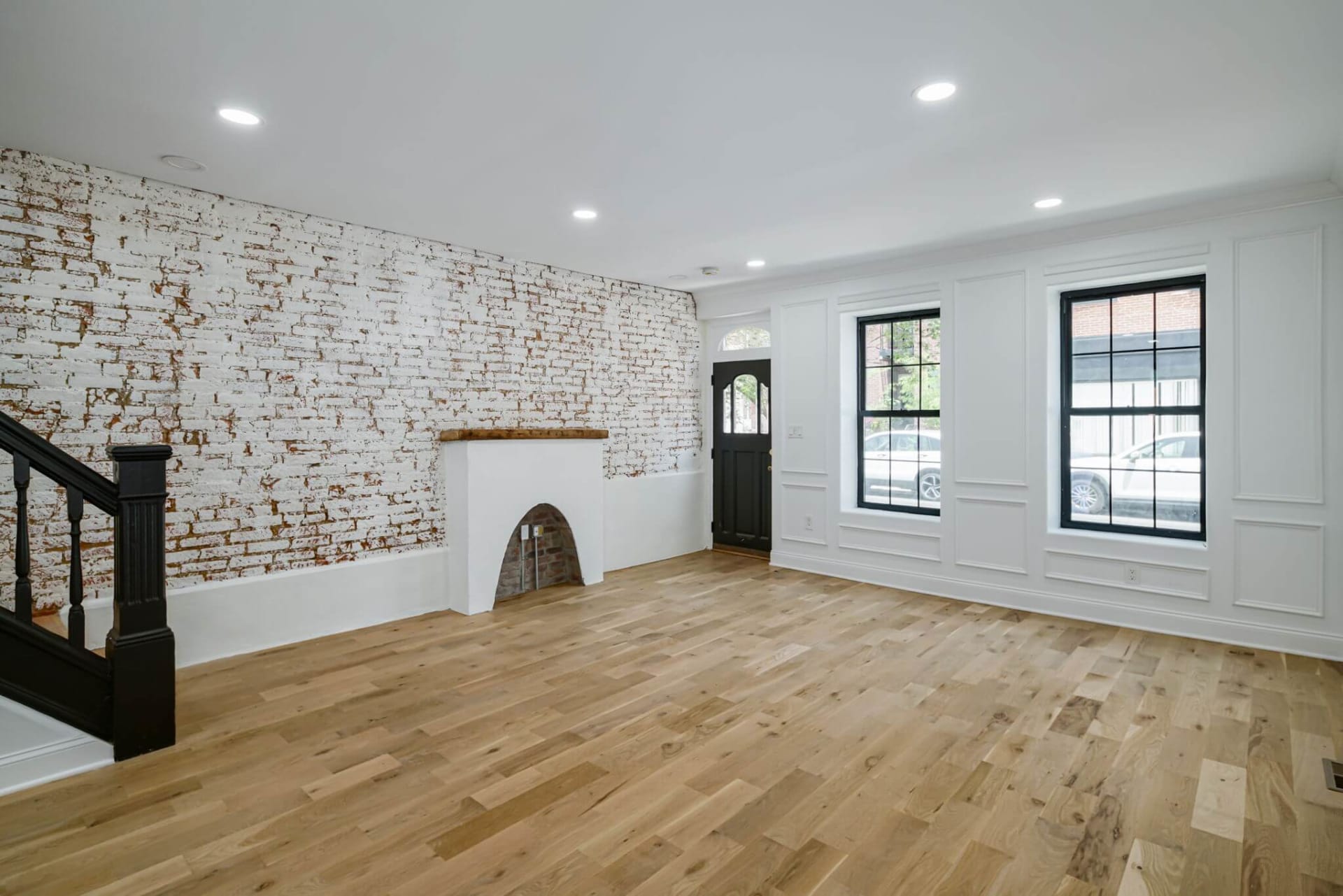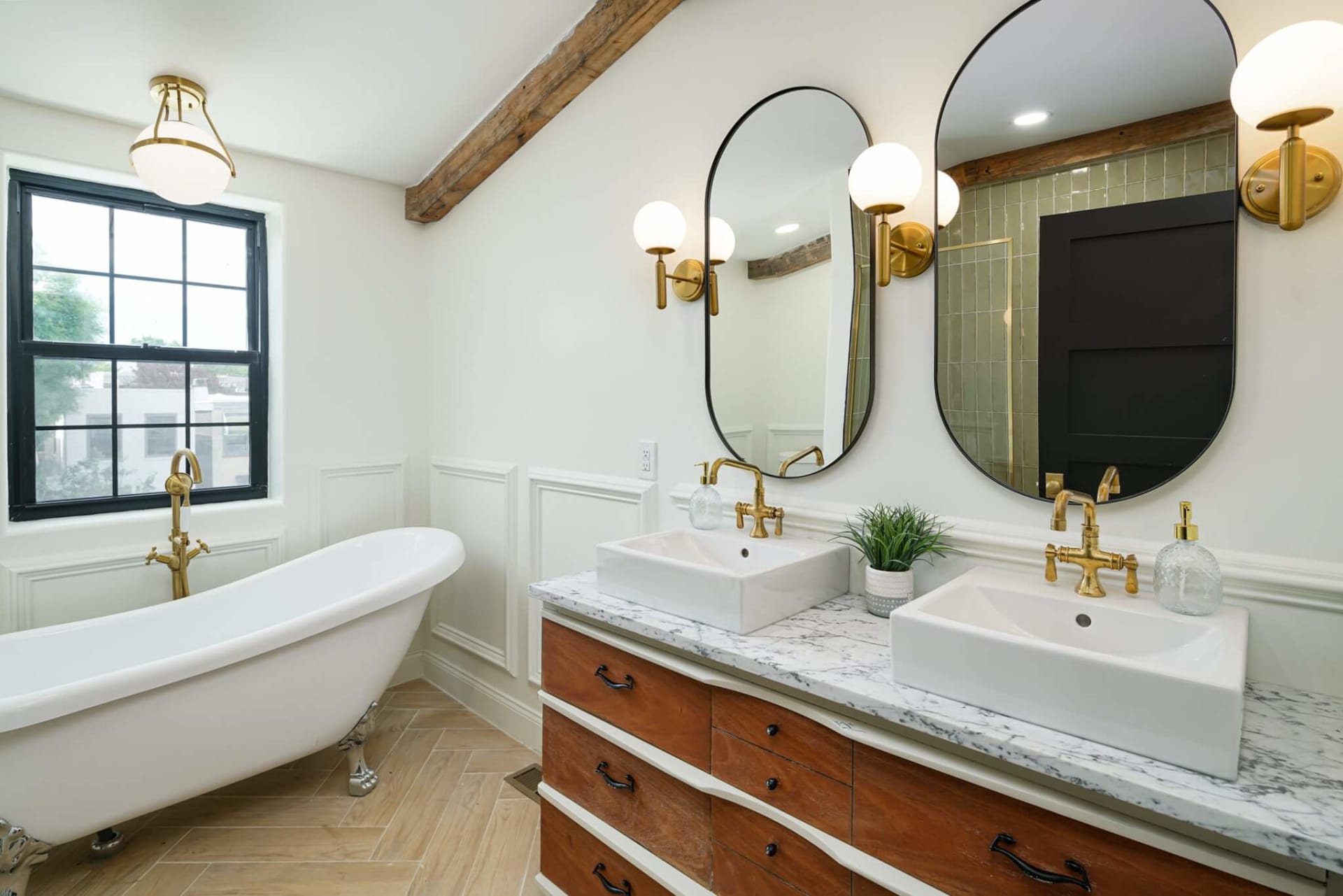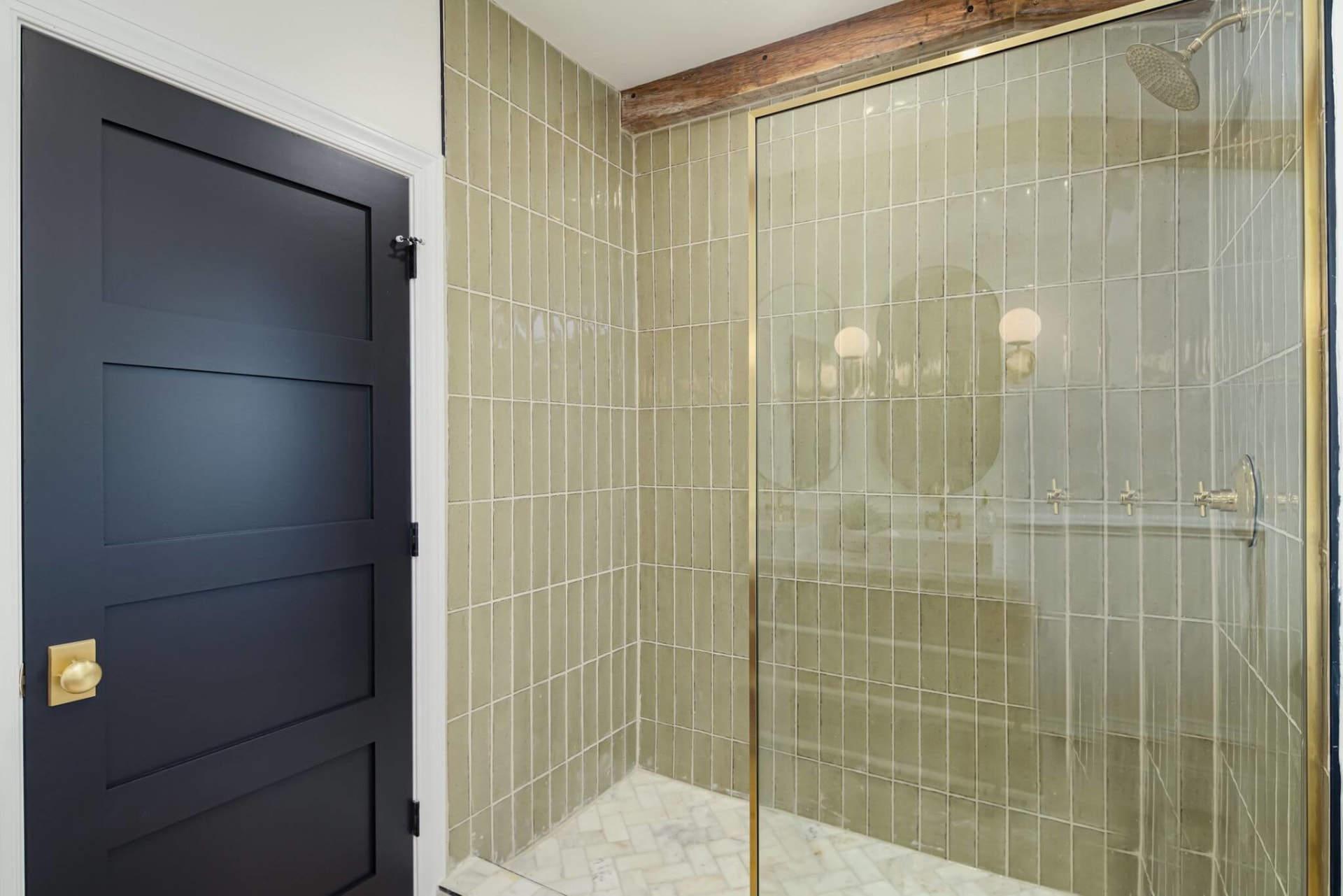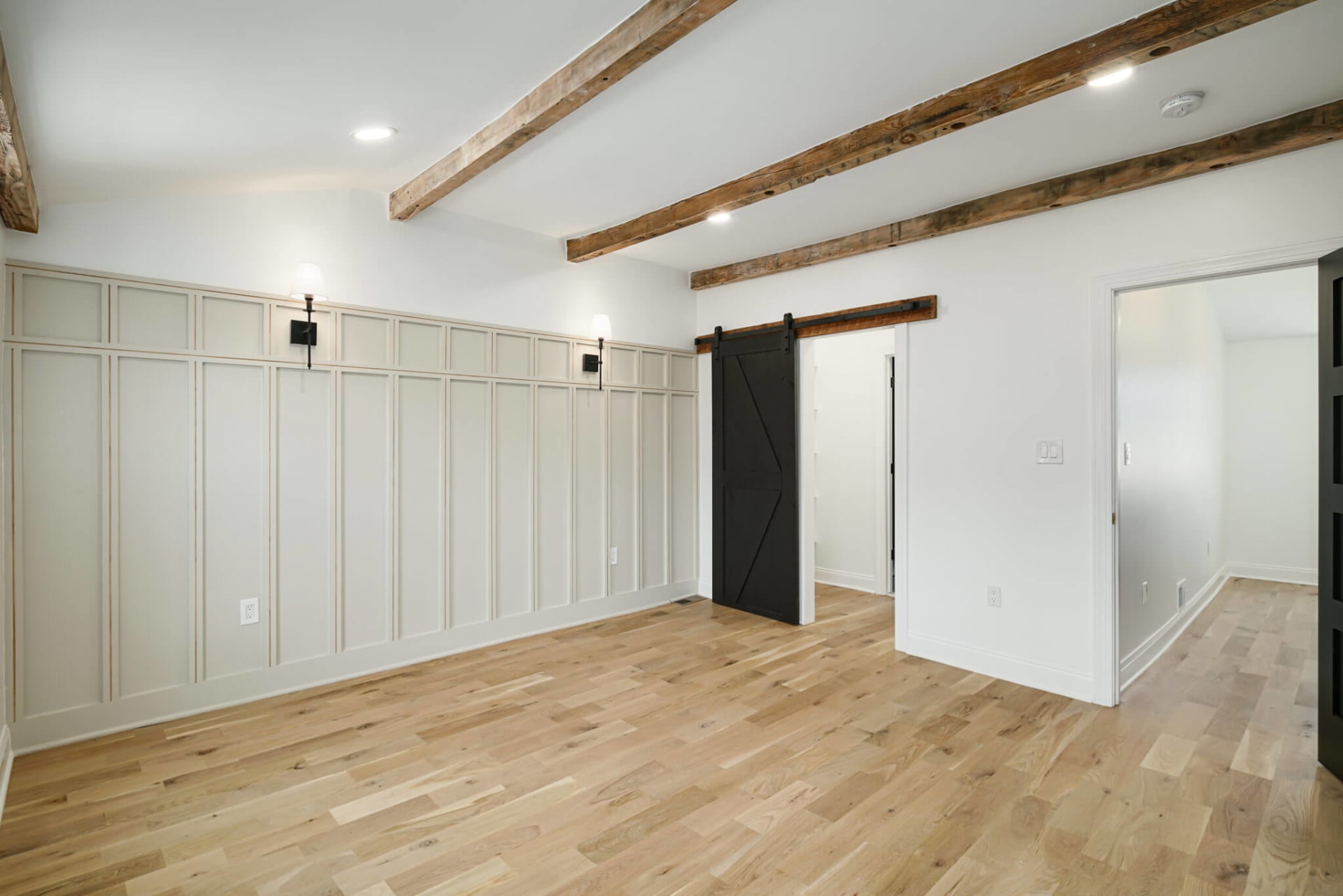 If you have been searching for a home without finding something worthwhile, or simply gravitate towards something unique and intentionally designed, a custom renovation might be the path to your future home.
In order to find the perfect home with potential, it is important to connect with a team who has access to on and off-market opportunities. Customization does not have to mean ground up, it can simply be selecting a color scheme, tile, and minimal fixtures. Or it can be working with an architect on creating the floor plans for your dream home. Identifying your vision and where you want to start is a completely individual decision that can be discussed with our team when beginning our search.
If you're just beginning the house-hunting process, check out our guide to the first-time home buyers' top 10 questions, answered.
From the client: Olivia's experience working with MUVE | PHL
"You know the saying "everything happens for a reason"? After spending 2+ years house hunting only to have lost five offers, increased my budget by almost 40% and toured over 10 builder-grade houses that left me wanting more, I would have said it's not true. Then MUVE came into my life and made all the pain worth it."

- Olivia
Looking to find or design your perfect home in Philadelphia?
Browse our portfolio of hand-picked, move-in-ready homes in prime locations, or work with us from concept to completion as our development partners design a home to your exact specifications.