The holiday season is one of the most magical and exciting times of year in Philadelphia. As the city begins to twinkle with lights and the air turns crisp, there is plenty of festive cheer to be found in every corner. From grand holiday displays to charming winter markets, Philadelphia knows how to celebrate this special time of year. Whether you're a local or planning a visit, this blog post will guide you through some of the best things to do in Philadelphia during the holiday season. Get ready to immerse yourself in the holiday spirit and create lasting memories in the City of Brotherly Love!
Visit the Christmas Village at Ice Skate at City Hall
Explore traditional German Christmas market stalls offering crafts, food, and drinks at LOVE Park! Among local vendors from around the city, you'll see lots to do including riding the carousel and ice skating with views of City Hall.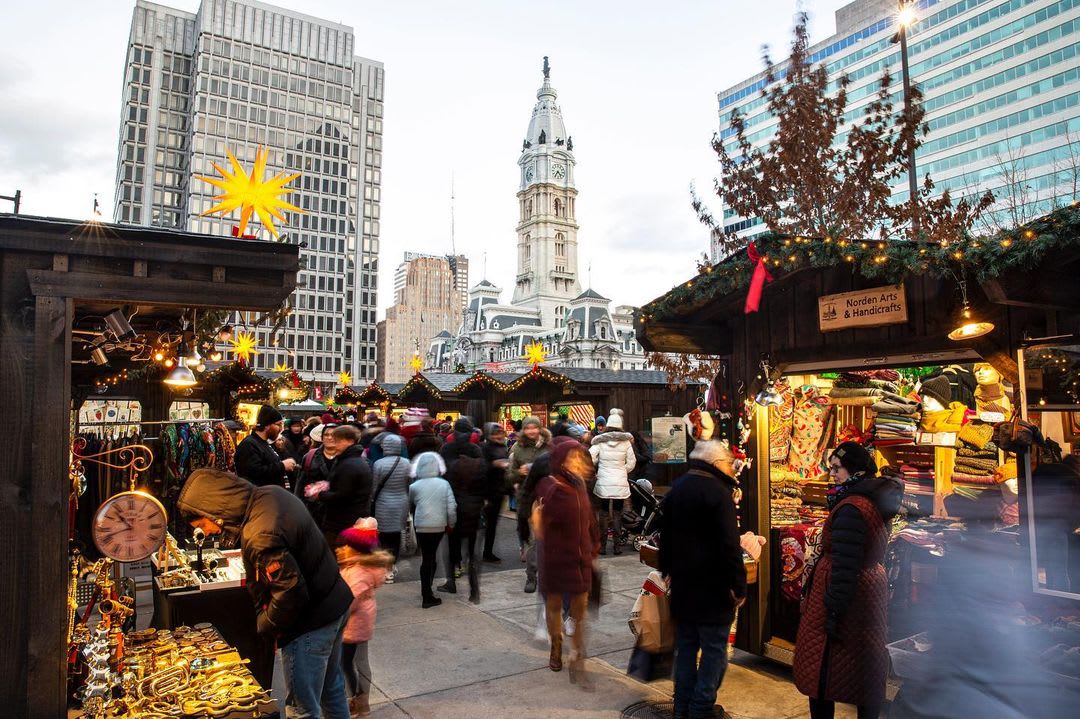 Image Credit: Christmas Village Philadelphia via Instagram
Christmas Village in Philadelphia will be back on November 18th through December 24th, 2023. For hours, information, and a list of vendors, visit the Christmas Village 2023 website.
Enjoy the Macy's Christmas Light Show
Witness the famous holiday display at Macy's in Center City, featuring dancing lights and a narrated story. This year's display is expected to return on November 24th. For showtimes and more information, visit the Wanamaker building's website.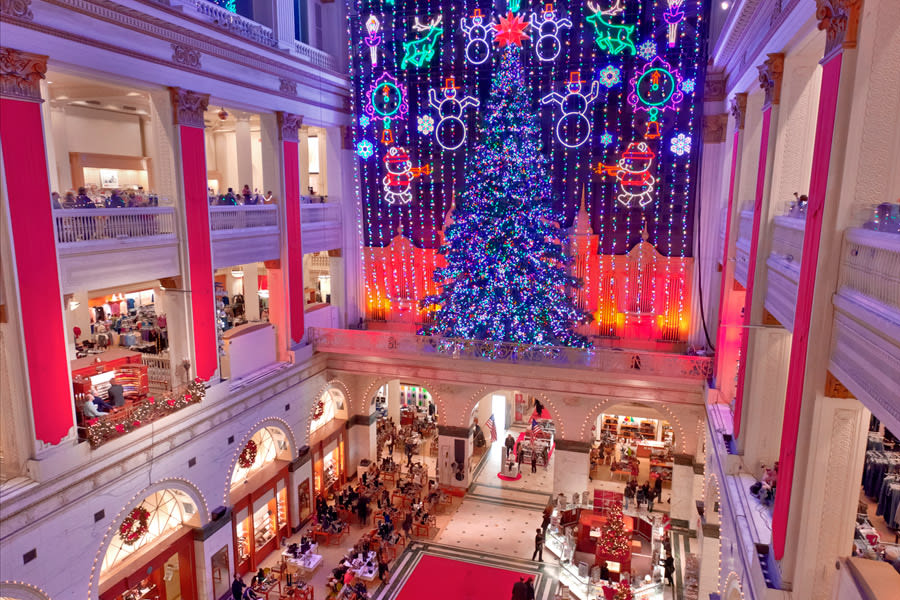 Image Credit www.visitphilly.com
Attend the Holiday Spectacular at the Kimmel Center
Watch a delightful performance of singing, dancing, and festive scenery. The Philadelphia Orchestra presents several performances throughout the holiday season at the Kimmel Center, located conveniently on Broad Street, that are perfect for the whole family to enjoy.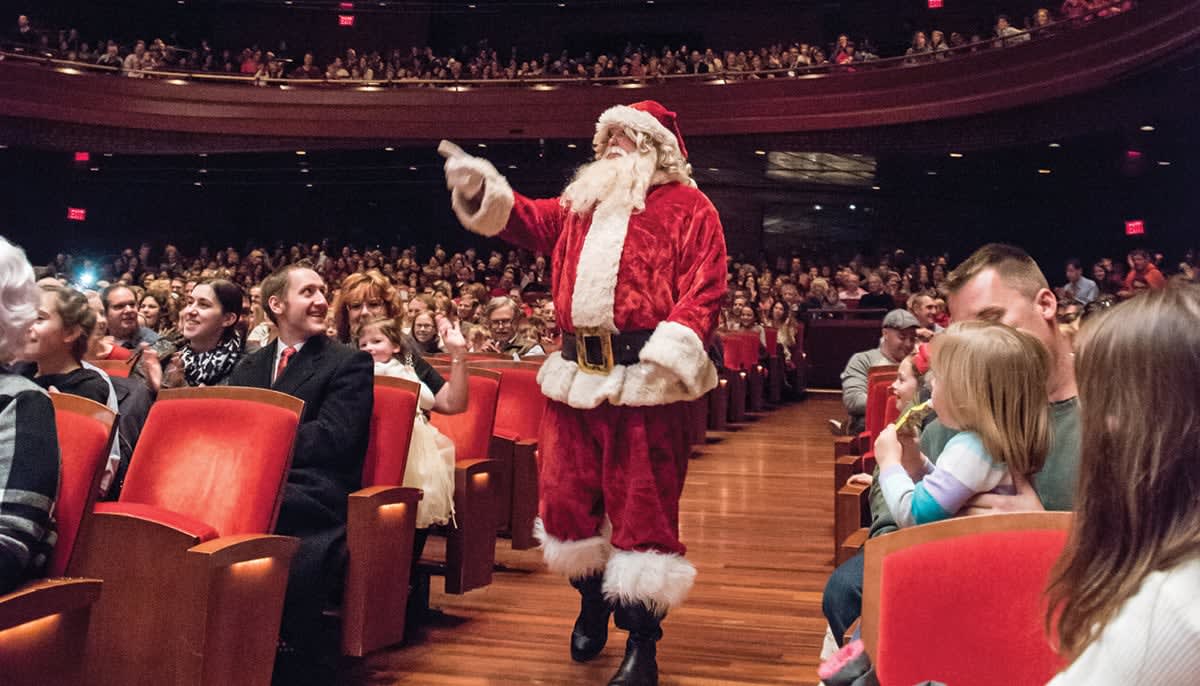 Image Credit www.kimmelculturalcampus.org
Check out a list of performances and showtimes on The Kimmel Center's website.
Discover the Christmas traditions at Longwood Gardens
Just a bit outside the city, you can explore Longwood Gardens, a destination that's beautiful all year round, but has a certain magic to it during the holiday season. Explore the stunning gardens adorned with thousands of lights, decorated trees, and seasonal displays.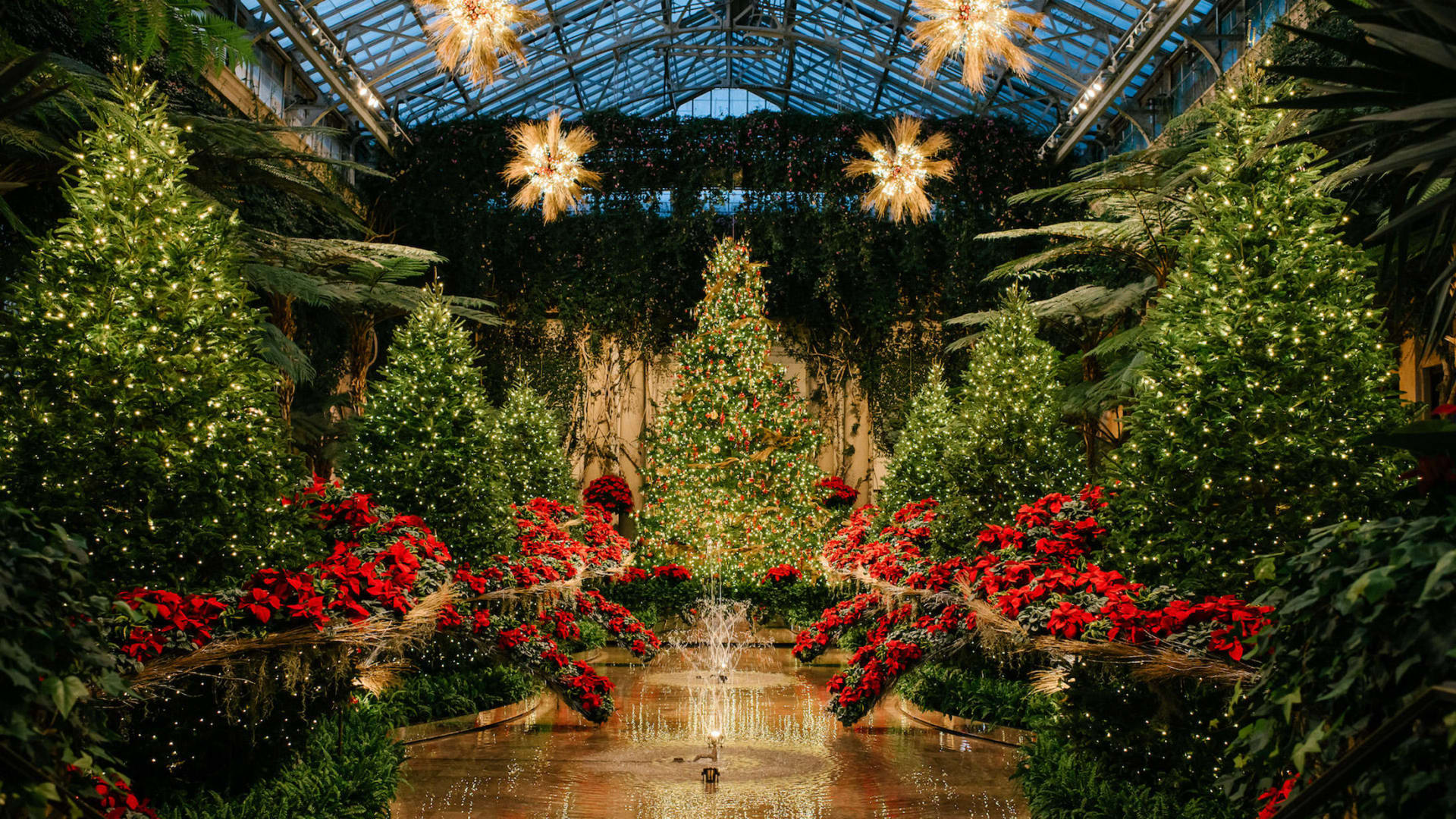 Image Credit www.visitphilly.com
Visit the Longwood Gardens website for current exhibits and holiday happenings.
Explore the Comcast Holiday Spectacular
For a freebie that's sure to delight, stop by the Comcast Center for a quick show! Watch a free 15-minute show on the world's largest LED screen, featuring scenes from The Nutcracker and other holiday classics.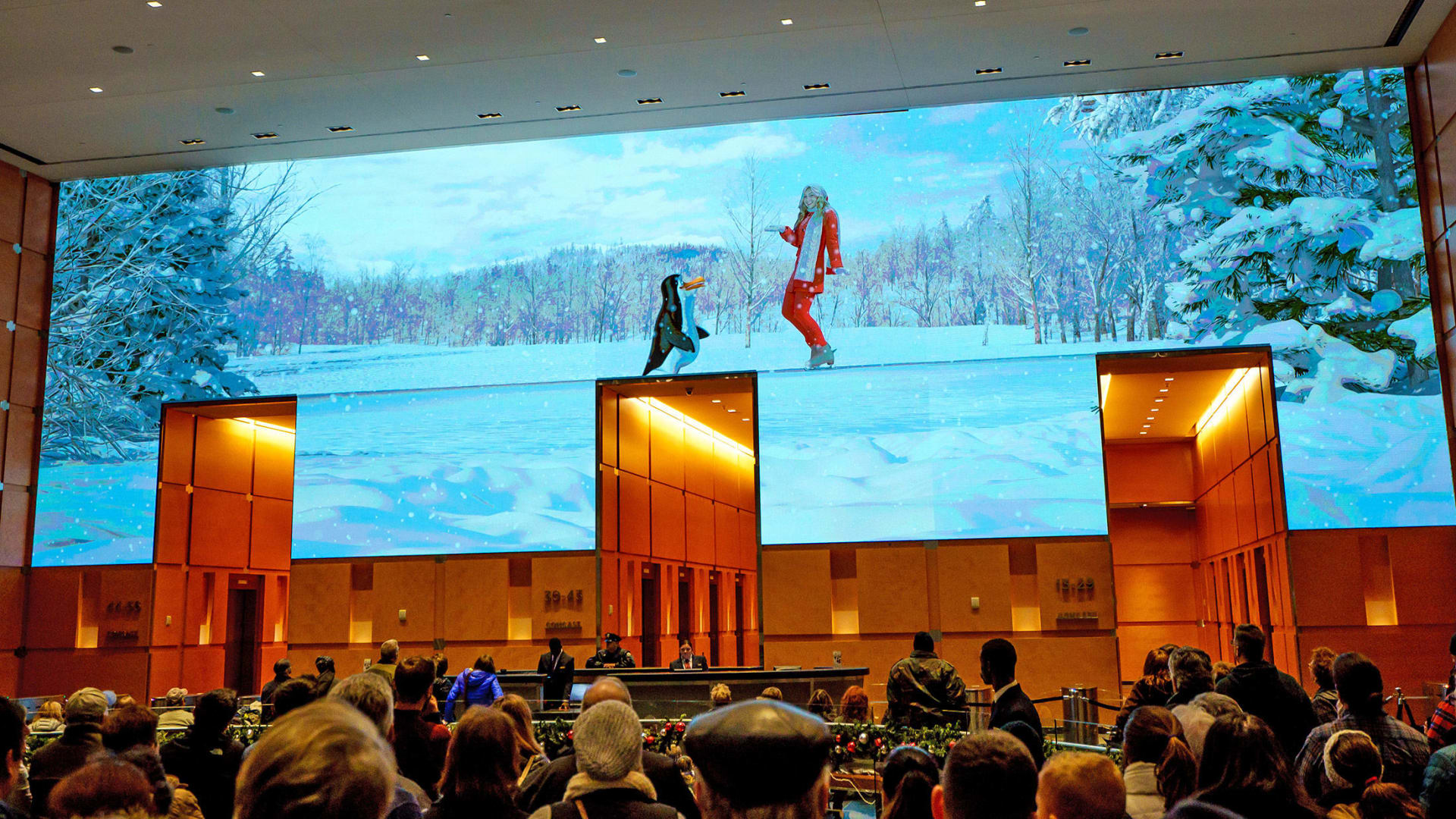 Image Credit www.visitphilly.com
Programming runs from Thanksgiving through New Years. For a list of showtimes and attractions, visit the Comcast Center's website.
Experience the Franklin Square Holiday Festival
Enjoy winter-themed mini-golf, a light show, visits with Santa, and tasty treats at this family-friendly event. The Franklin Square Holiday Festival is free to explore with lots to see and do from November through the entire holiday season.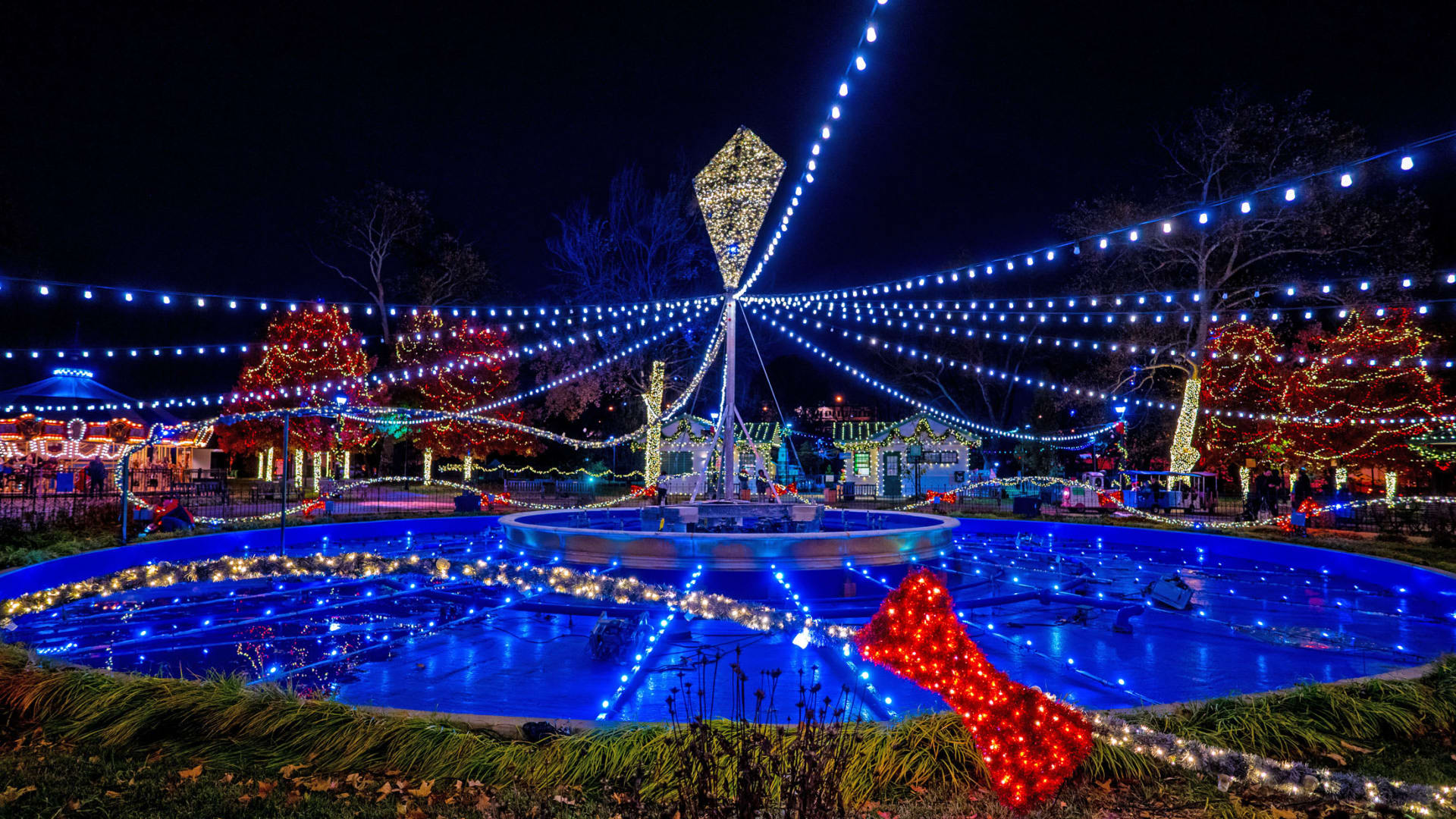 Image Credit www.visitphilly.com
Take a holiday-themed stroll through Rittenhouse Square
Admire the beautiful decorations and festive atmosphere in one of Philadelphia's most charming neighborhoods. Throughout the holiday season, Rittenhouse Square Park is twinkling with Christmas lights, as are many of the quaint residential streets that surround the area. A stroll through the park is the perfect way to end a winter evening during the holiday season.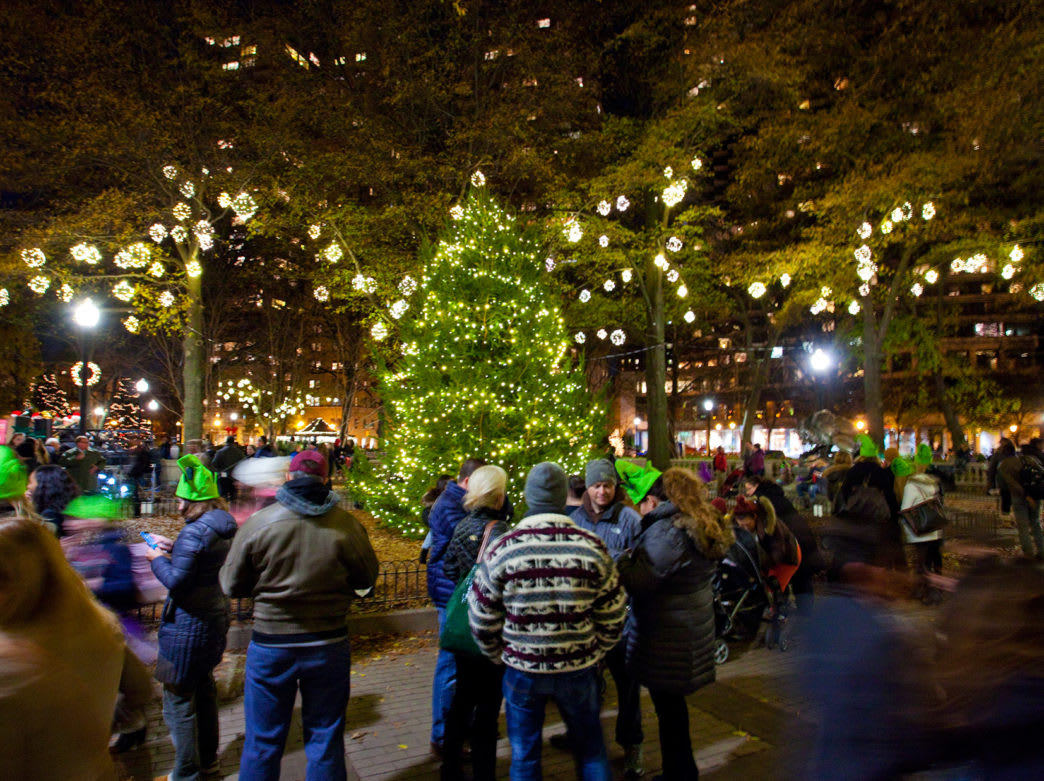 Image Credit www.visitphilly.com
Attend the Pennsylvania Ballet's performance of The Nutcracker
Immerse yourself in the enchanting world of Clara and her journey to the Land of Sweets. Grab seats early if you want to experience the event - tickets are on sale now!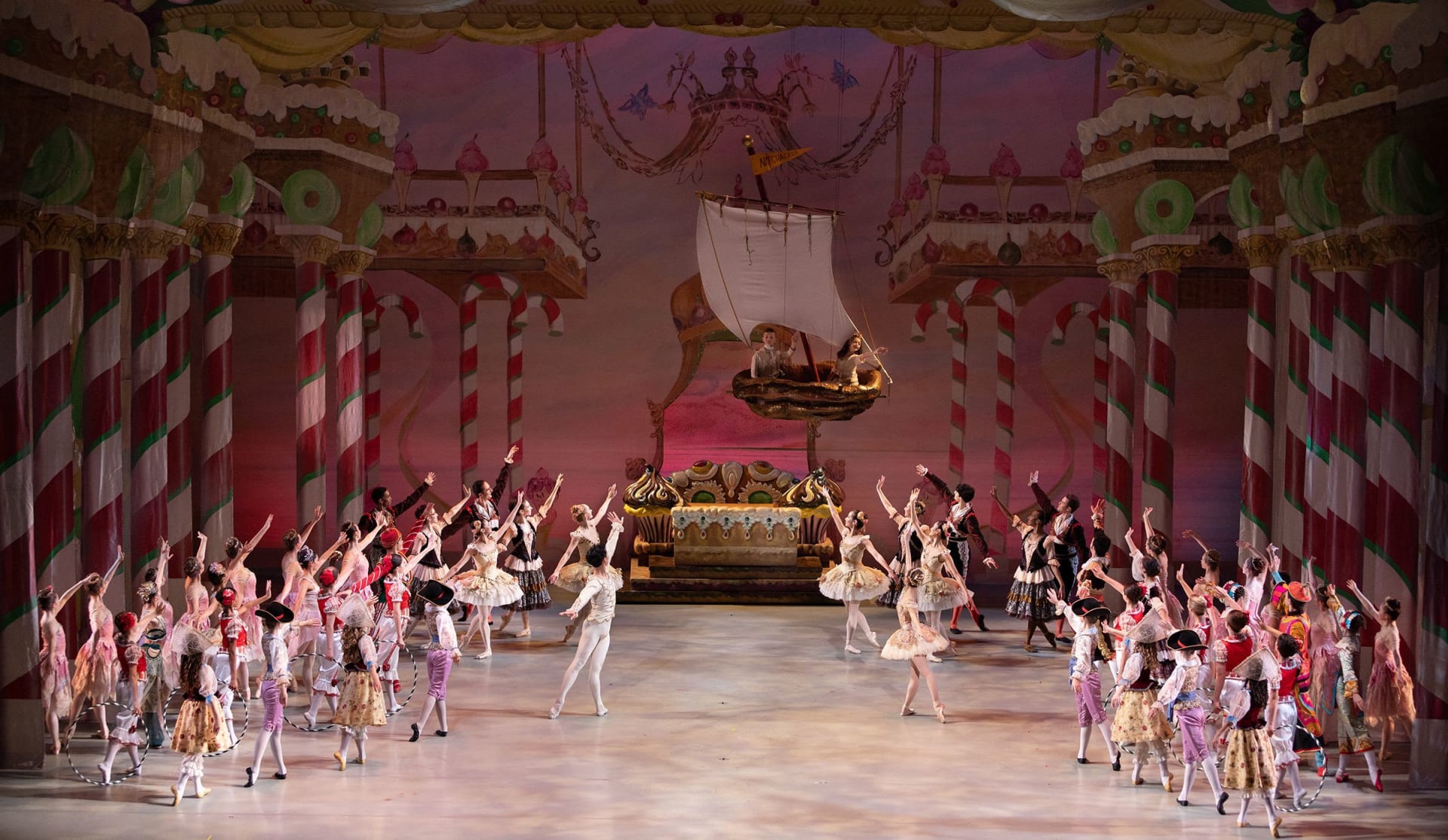 Image Credit via The Philadelphia Inquirer
Marvel at the holiday display at the Philadelphia Museum of Art
Check out the grand Christmas tree and intricate decorations inside one of the city's iconic landmarks. Keep an eye on the museum's holiday event calendar for happenings and exhibits!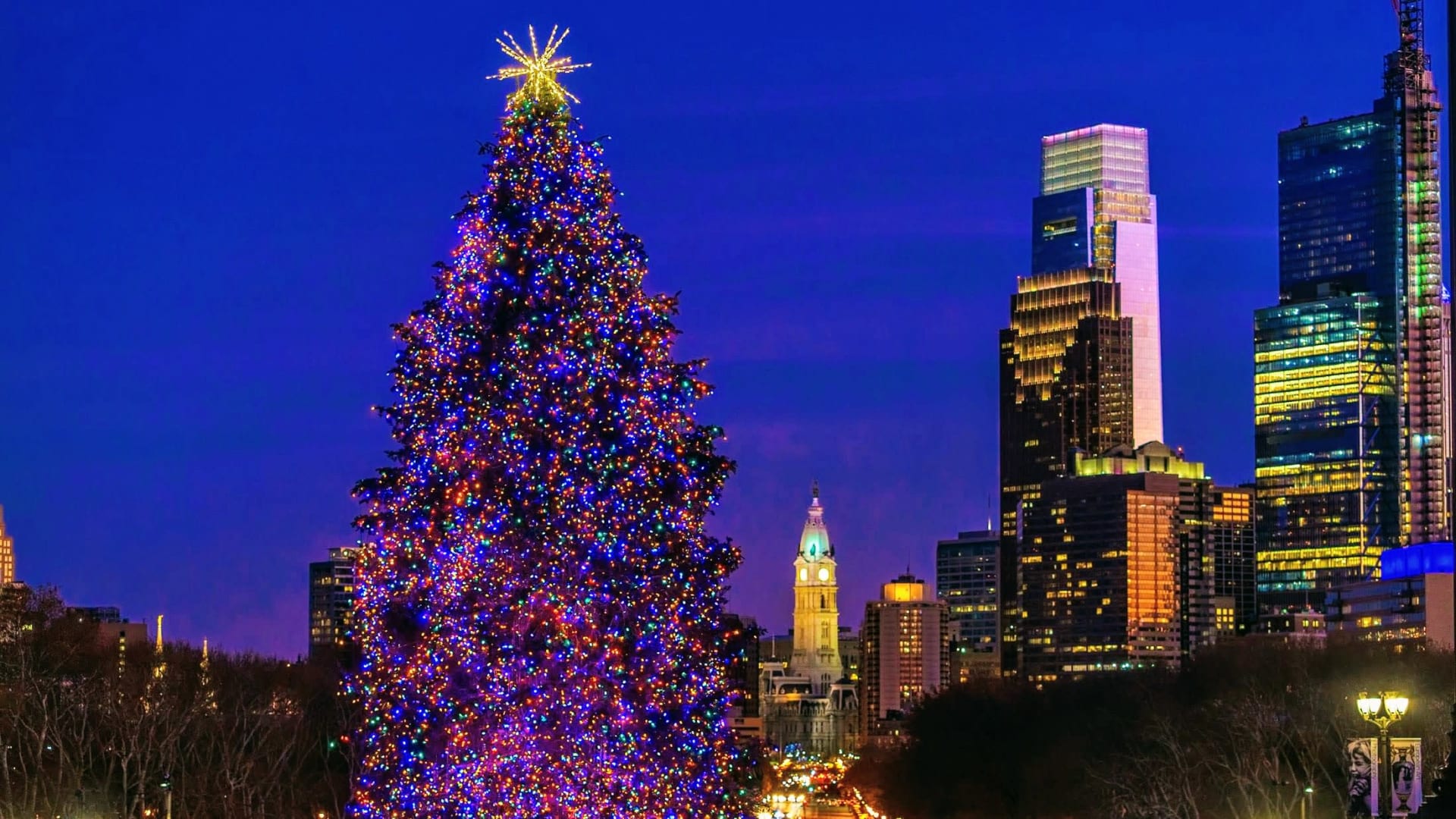 Image Credit www.visitphilly.com
Philadelphia is beautiful during the holiday season, and a great place to live all year round. Explore the area, and stay up to date on Philadelphia happenings and real estate trends with MUVE PHL
As the holiday season comes to a close, Philadelphia wraps up its celebrations with a flurry of festivities that will leave you feeling warm and nostalgic. From exploring the dazzling displays at Macy's Christmas Light Show to ice skating under the stars at the Rothman Orthopaedics Ice Rink, this city offers an abundance of magical experiences for all ages. Whether you're seeking traditional holiday charm, unique shopping opportunities, or simply a chance to create lasting memories with loved ones, Philadelphia has it all. So, bundle up, grab a cup of hot cocoa, and let the holiday spirit guide you through the enchanting streets and attractions of this remarkable city. Philadelphia is waiting to share its seasonal joy with you!
Post Feature Image Credit via www.visitphilly.com